A Touchscreen's in 24h Touring
A Touchscreen's in 24h Touring.
On 11:39 Feb.20.2020, we got an urgent request from Ms.Grace who from Singapore, Her HMI was broken Touchscreen and the producing line stop working already, emergency looking for a new touchscreen to replace and running the line as soon as possible.VICPAS sales team responded and gave the competitive quotation immediately, with convenient payment methods for select, Paypal, Credit Card, Bank Transfer, and Western Unions. what's more, we also provide 12 months warranty. Ms. Grace was very glad and decided to place an order without hesitation and made payment via Paypal.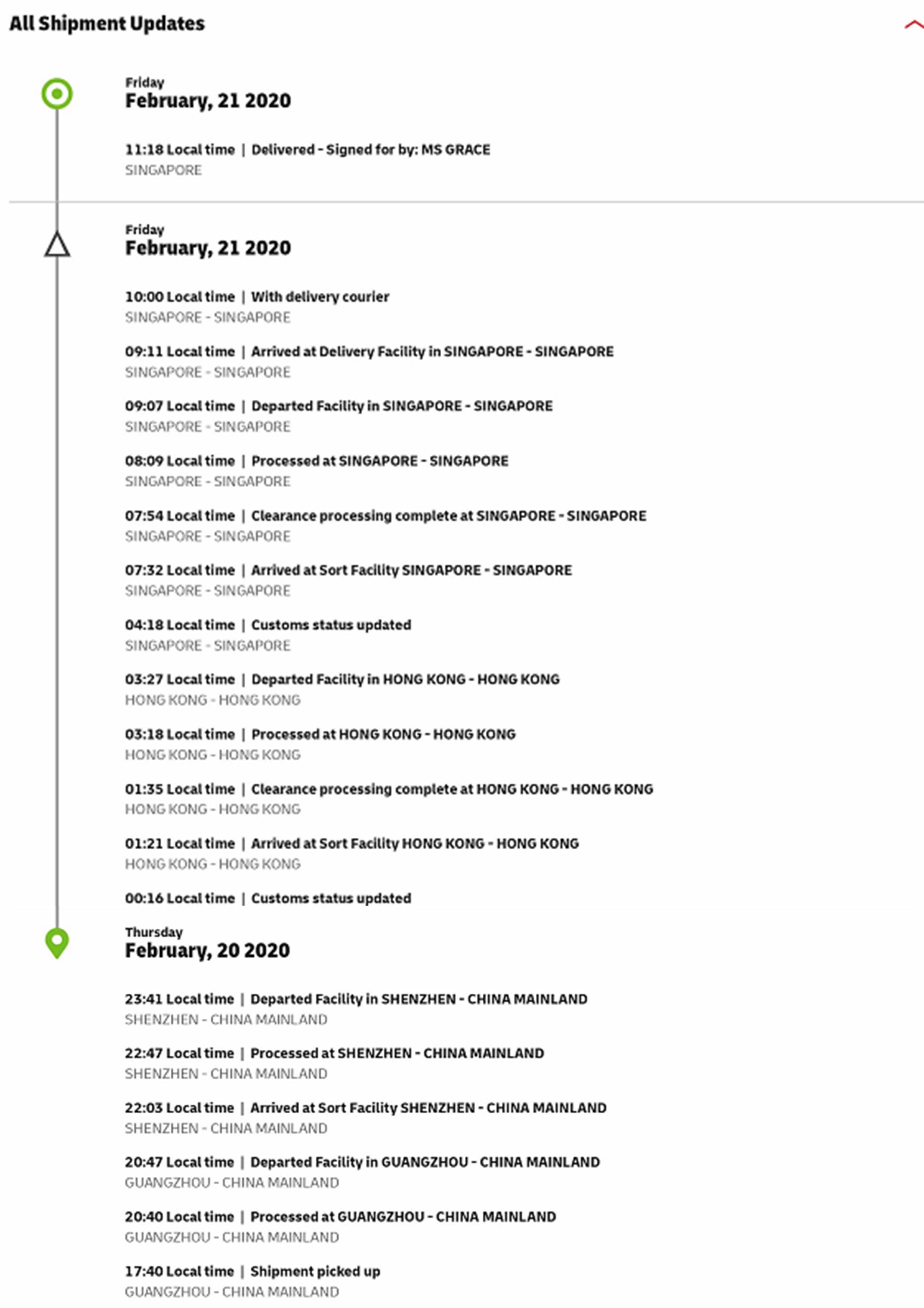 16:06 Feb.20.2020 payment done.
17:40 Feb.20.2020 DHL picked up the parcel from VICPAS.
00:16 Feb.21.2020 Customs Stastus Updated HongKong
04:18 Fed.21.2020 Customs Status Updated Singapore
11:18 Fed.21.2020 Delivered-Signed for by Ms. Grace
13:47 Fed.21.2020 Ms. Grace replied they have fixed the touchscreen and working perfectly, excellent!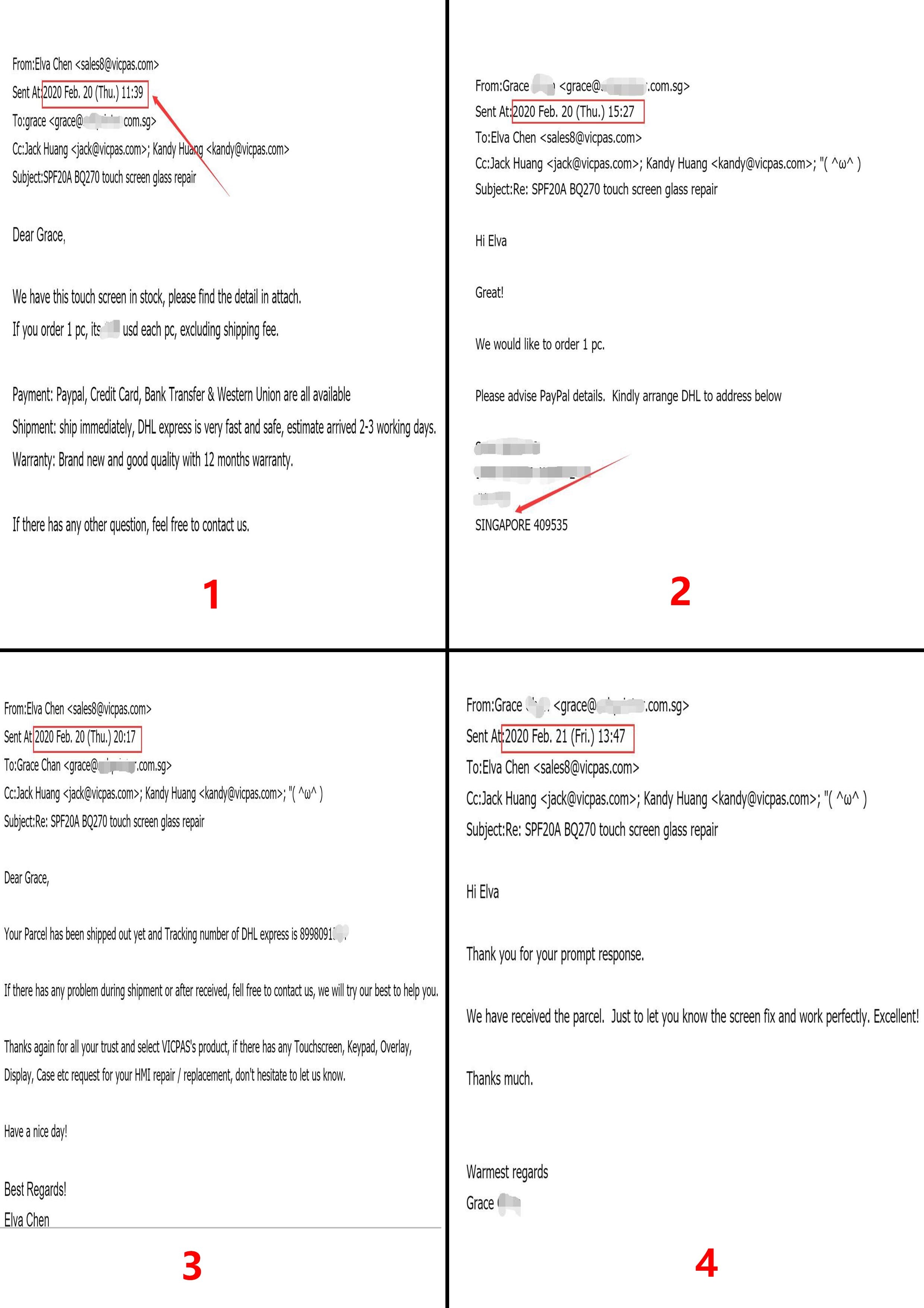 Thank you very much Ms. Grace who selected and trusted VICPAS, although this is the first time we cooperated, during this process, we both like an old friend with each other.Actually, this is just one of regular order we did every day, We also feel very pleased and proud to have such positive feedback from customers, which make our team full with energy and full of passion to serve thousands of customers from 120+ countries, our team working very hard every day, tied but worth.VICPAS is the leading worldwide HMI parts supplier, we have more than 50,000 parts number for select and most of them are in stock, could be shipped out in the same day when order, Fast Quote & Quick Service, Easy Payment, Urgent worldwide shipping, Good quality with a long warranty, Customize Available either.Try VICPAS, you will get more than you expected.
Try VICPAS, you will get more than you expected.
Follow us on Social Media to get the latest update and promotion information!