VICPAS Team Building 2023: Fun and Excitement on Hailing Island
VICPAS Team Building Event – A Glorious Recap of 2023!
Dear VICPAS Team Members,
While it may have concluded, we are still basking in the joyful memories of our 2023 annual team-building event! It was a journey filled with happiness and unforgettable moments, and we would like to take this opportunity to revisit the excitement and share some of the highlights.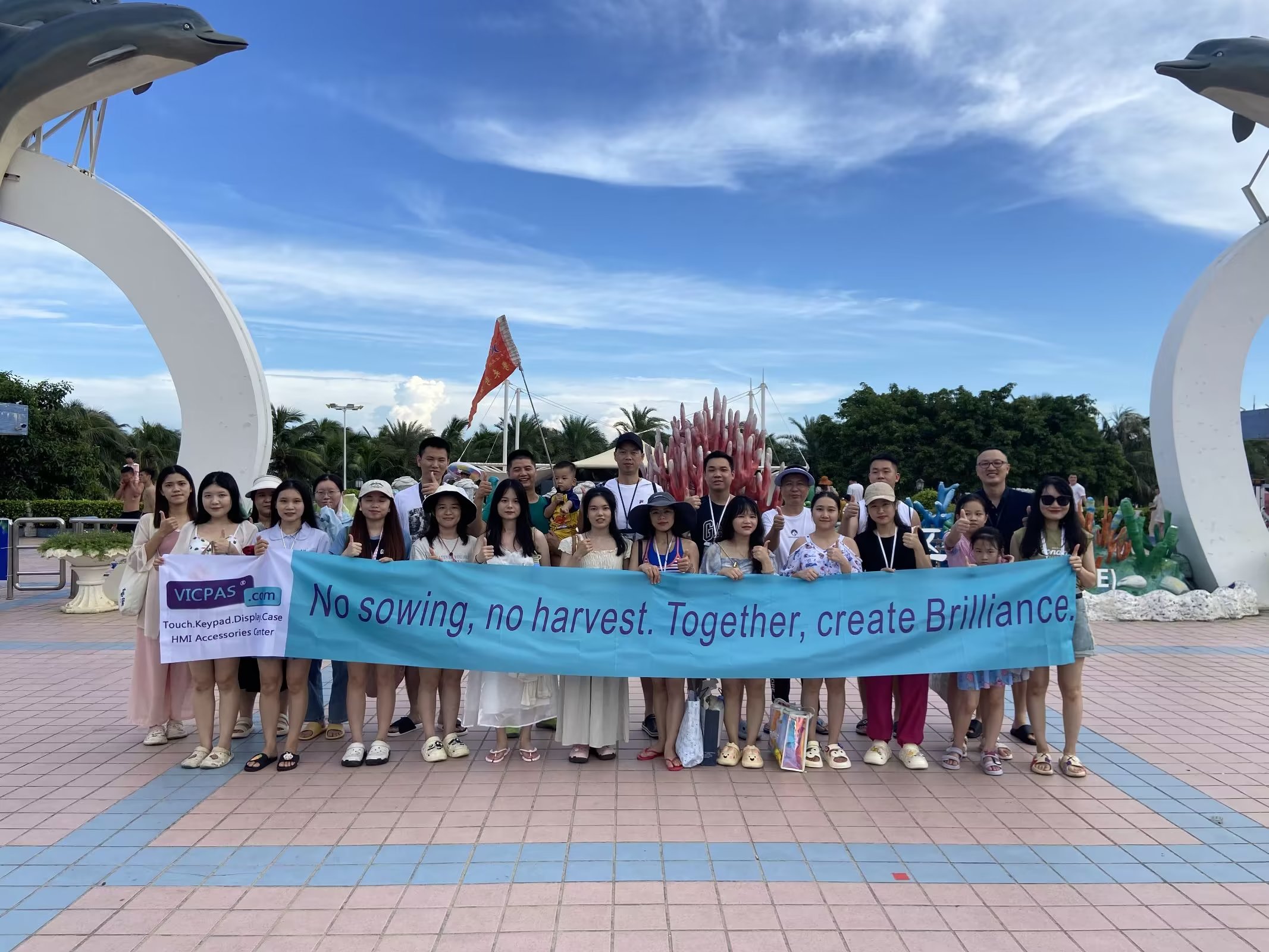 August 20th to 22nd, 2023: A Weekend of Fun
On a sunny weekend in August 2023, members of the VICPAS team came together to embark on a team-building adventure to Hailing Island in Yangjiang. This event not only provided an opportunity for relaxation and entertainment but also strengthened the bonds within our team.
Day 1: Exploring New Horizons
On the first morning, we gathered below the company building, eagerly anticipating the unforgettable journey ahead.
Our destination was Hailing Island, a beautiful place located in Yangjiang City, known for its natural beauty. Along the way, we marveled at the magnificent landscapes of the Mojiang Plain, passed through Guangdong's longest intertidal levee—the Cheguan Hailing Levee, and admired the national-level protected mangrove forests. Upon arrival, we indulged in a delicious lunch to fuel up for the adventures that awaited us.
In the afternoon, we visited the South China Sea Release Station on Hailing Island—a place not only picturesque but also of special significance. It's where marine creatures are released back into the sea, and we had the privilege to witness many of them returning to their ocean home. Next, we explored Gu Lao Village, a charming village with over 800 years of history, known for its Southern Song fishing village charm and cultural creativity. In the evening, we had an unforgettable time at Zhapo Da Jiao Bay, enjoying beach bathing, bonfire music KTV, and a BBQ feast. We lit up the night sky with fireworks, creating a magical atmosphere filled with laughter and warmth.
Day 2: Unity and Joy
On the second day, we headed to the Niu Tang Shan Scenic Area in the morning, marveling at the picturesque landscapes. Here, we visited attractions like the Peony Pavilion, Wishing Tree, Happiness Spring, and Curved Corridor, all while enjoying panoramic views of Zhapo Fishing Port, one of China's top ten fishing ports.
After lunch, we engaged in a series of team-building games, accompanied by laughter and camaraderie.
In the evening, we once again lit fireworks by the beach, savoring the beauty and tranquility of nature. It was a night that filled our hearts with joy and appreciation for each other's company.
Day 3: High Seas Adventure
On the third morning, we boarded fishing boats for a sea fishing adventure, admiring the beautiful scenery along the way. We experienced the joy of being fishermen for a day and collected wonderful memories. After lunch, we boarded the bus back to Guangzhou, concluding this unforgettable journey.
This team-building event not only allowed us to have a great time but also strengthened our team's cohesion. Amidst the vibrant celebration, we forged deeper friendships and shared unforgettable moments. The VICPAS team will continue to work hard to bring more exciting events and opportunities to every team member.
Thank you all for your enthusiastic participation and cooperation, making this team-building event an unforgettable adventure. We look forward to future events and creating more wonderful memories together!
Warm regards,
The VICPAS Team