Celebrating Birthdays at VICPAS! 🎂🎉
Celebrating Birthdays at VICPAS! 🎂🎉
Welcome to our VICPAS Employee Birthday Celebration Page!
At VICPAS, we believe in fostering a warm and inclusive work environment where every team member feels valued and appreciated. One of the ways we do this is by celebrating the birthdays of our incredible employees.
Our goal is to make each employee's birthday a special and memorable occasion. From monthly birthday afternoon teas to heartfelt messages, we take pride in making our team members feel cherished on their special day.
Let's celebrate together and make each birthday a moment to remember!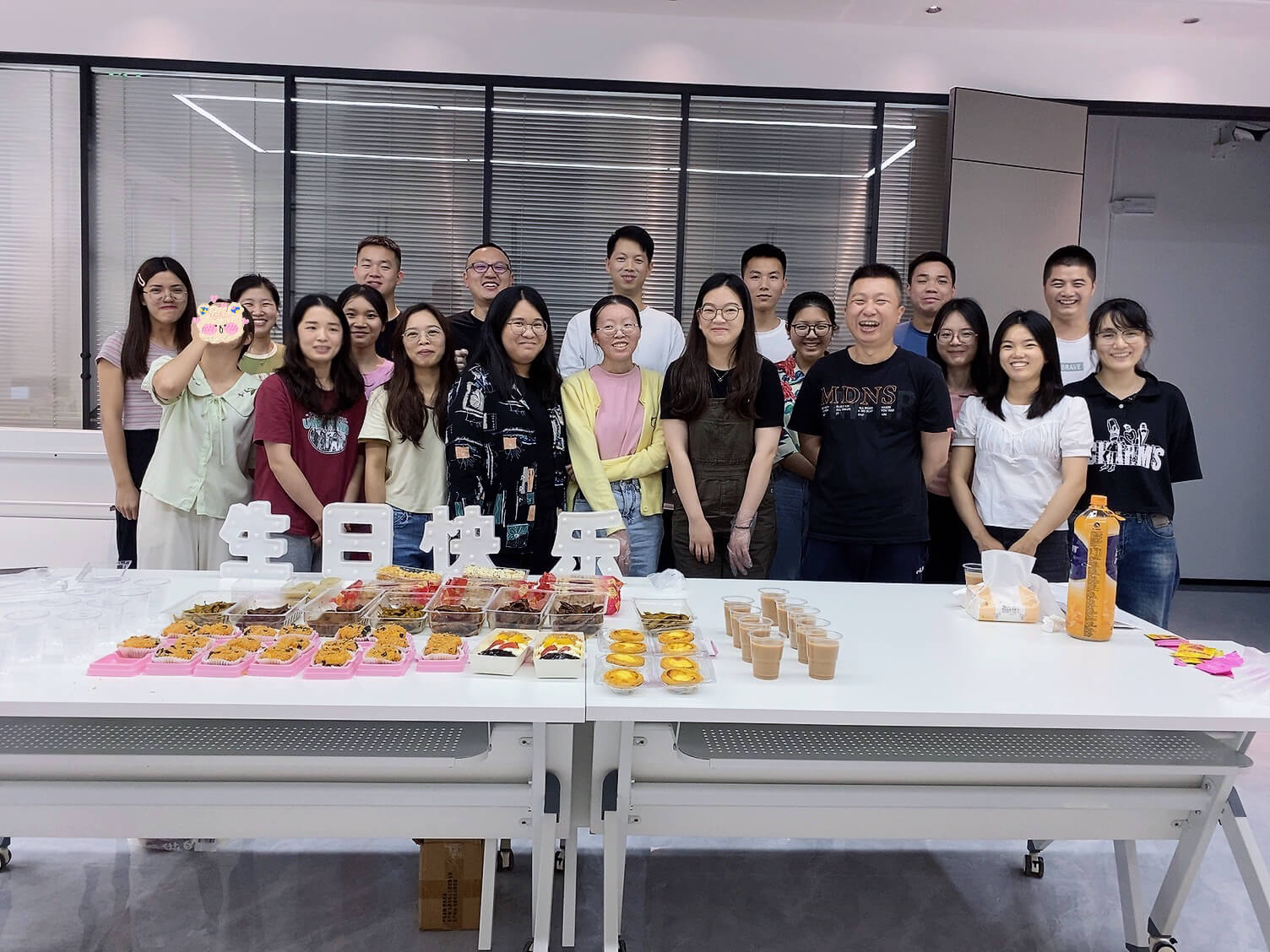 November Birthday
In November, we celebrated Lynn Ye's birthday. Lynn Ye is an outstanding member of our marketing department, and she has made remarkable contributions to the company's success.
Lynn Ye has always been an indispensable team member, and we take pride in her professionalism. On her birthday, we extend our heartfelt wishes to her and express our gratitude for her dedication.
To express our gratitude and best wishes, the company organized a meticulously planned birthday tea party, where we shared delicious strawberry cake and other culinary delights. We wish Lynn Ye a happy birthday and a future filled with happiness and success. Let's applaud the birthday celebration and look forward to more wonderful moments to come! 🎂🎉🥳
This celebration is also to highlight the spirit of close collaboration and mutual support among our team members. In the days ahead, we look forward to creating more moments of success and happiness with Lynn Ye and the entire team.

September Birthday
Birthday Celebration & Full-Time Milestone!
Today, VICPAS is celebrating a special day: the birthday of our dear colleague, Lina, and her official transition to a full-time member of the VICPAS family! 🥳
Lina is not just an outstanding sales representative but also a colleague full of passion and talent. She has not only demonstrated excellent business acumen in her work but has also brought warmth and unity to our team with her positive integration. Her diligent work ethic and exceptional performance have made a significant contribution to the company.
Now that Lina has successfully completed her three-month probation period, she's officially part of the VICPAS team—a milestone we celebrate together. VICPAS extends heartfelt appreciation to Lina for her dedication and efforts and looks forward to creating more successes and wonderful memories together in the days ahead!
Lina, Happy Birthday, and congratulations on your full-time position!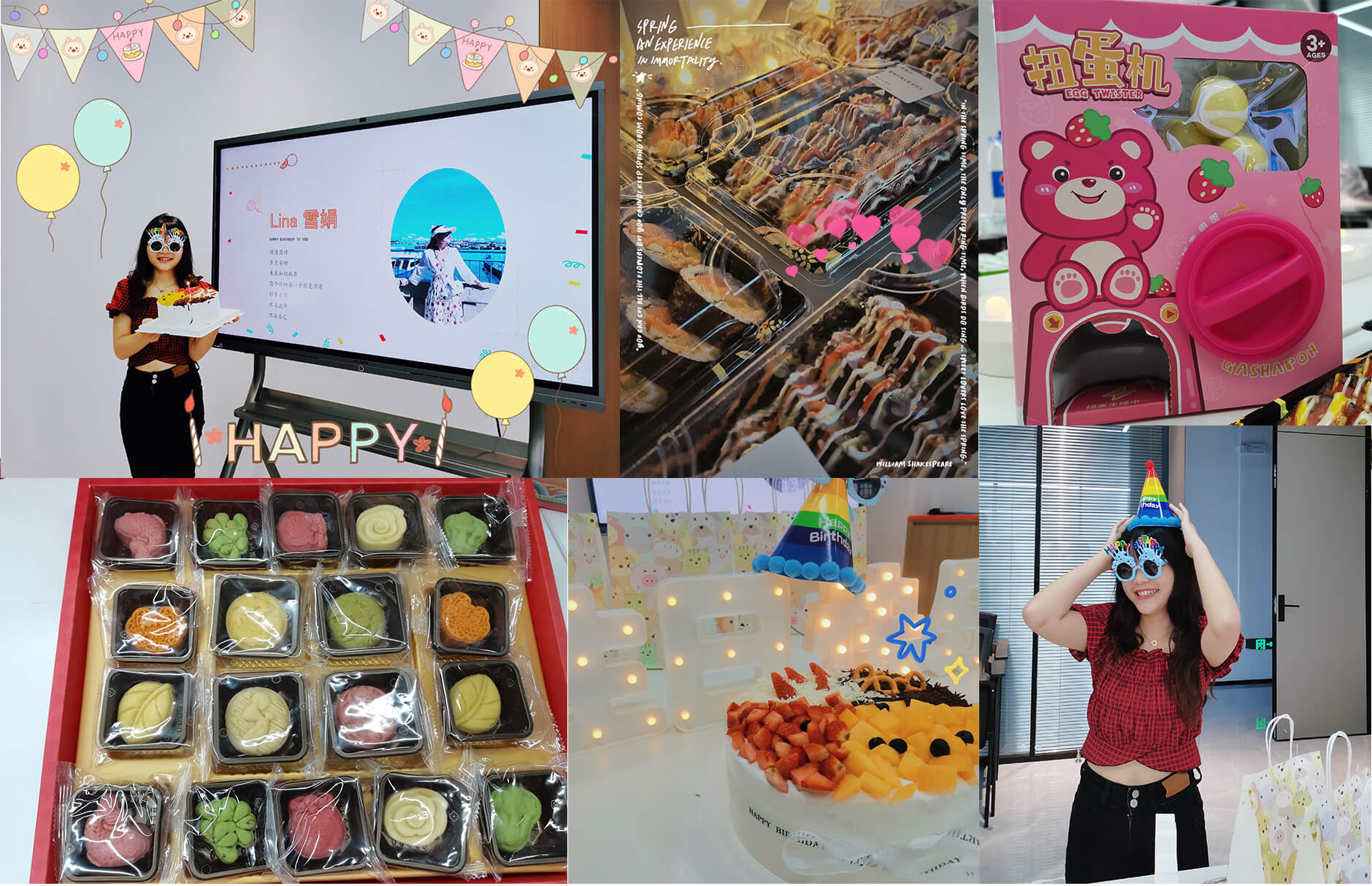 August Birthday: Celebrating Our Amazing Ladies! 🎂🎉
In the month of August, we have the pleasure of celebrating the birthdays of three wonderful ladies at VICPAS. Let's shower them with love and warm wishes as they mark another year of their incredible journey.
🌟 Guixing 🌟
Happy Birthday, Guixing! May your special day be filled with joy, laughter, and beautiful moments. Here's to a year ahead brimming with success and happiness! 🎈🍰
🌼 Qili 🌼
Wishing Qili a fantastic birthday! May your year be as bright and beautiful as your smile. Enjoy every moment and embrace the opportunities that lie ahead! 🎂🌟
🌹 Liping 🌹
Happy Birthday, Liping! May your day be as lovely as your kind heart. May the coming year bring you health, prosperity, and countless reasons to smile! 🎉🍰
Let's celebrate these remarkable women and make their August birthdays unforgettable!

July Birthday
🎉 Double Birthday Celebration! 🎈 Wishing our Dynamic Duo a Fantastic Day! 🎂
Join us in sending warm birthday wishes to our amazing colleagues, Yuelong and Zexia! 🎉🎈 We celebrate the birthdays of two extraordinary individuals who bring so much joy and positivity to our team.
Yuelong - Happy Birthday! 🎉 May your day be filled with laughter, good times, and unforgettable memories. Thank you for your hard work, dedication, and the incredible energy you bring to the office. Here's to another year of success and happiness!
Zexia - Warmest Birthday Wishes! 🎉 Your talent, kindness, and determination inspire us all. Thank you for being an incredible team player and always going above and beyond. May this special day bring you immense joy, love, and everything your heart desires.
Together, you make an unbeatable duo, and we are grateful to have you both as valued members of our team. Enjoy your birthdays to the fullest, creating unforgettable moments that will be cherished for years to come.
🎁 Let's celebrate and make this day extra special for our fantastic colleagues! 🎉
Happy Birthday, Yuelong and Zexia! 🎉🎈 Cheers to an incredible year ahead filled with success, happiness, and many more shared adventures!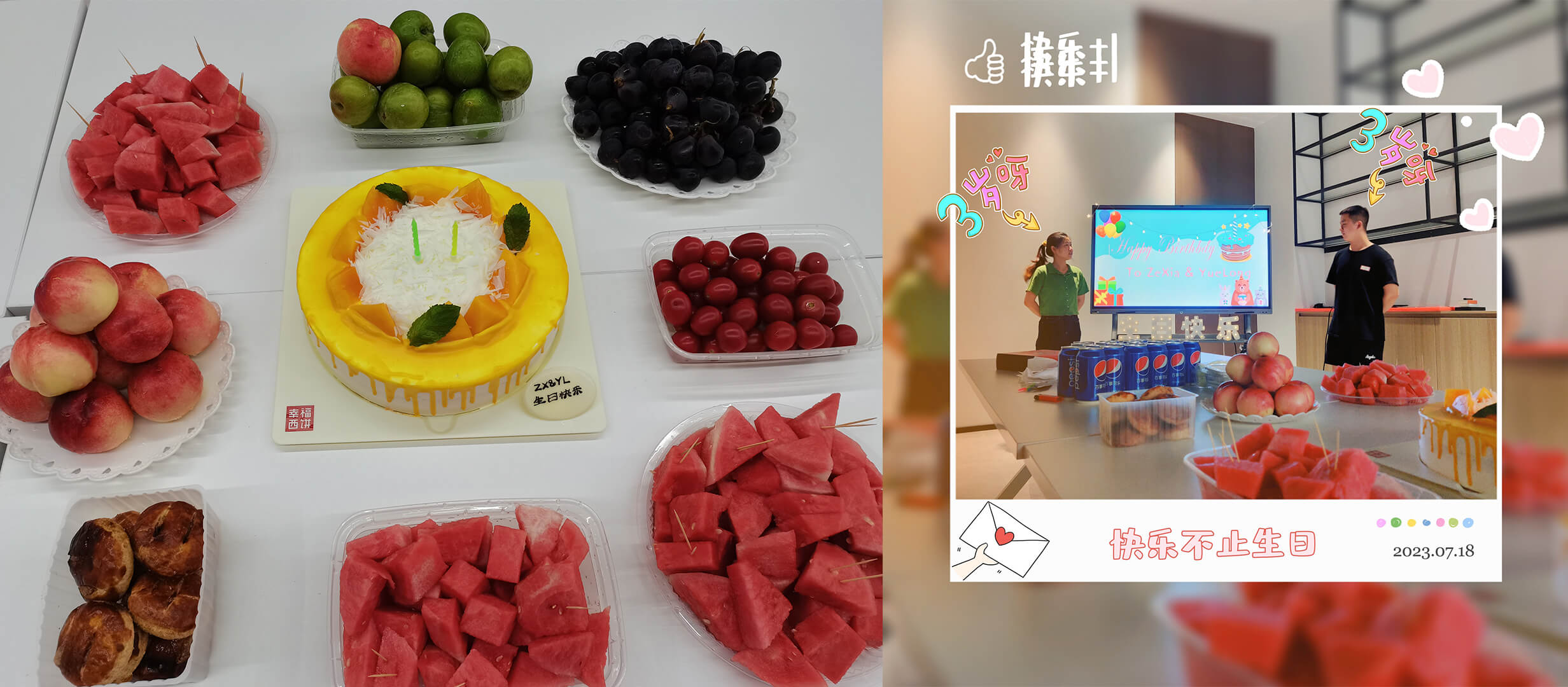 June Birthday
June is a special month as we celebrate the birthdays of Jack, Elva, Liling, and Vito! 🎉 They are a part of the VICPAS family, and their birthdays are moments of joy for all of us.
Elva and Vito are exceptional salespeople at our company. They provide excellent service to our clients every day, showcasing their expertise and dedication to their work. May their careers continue to flourish with success and accomplishments!
Jack, our esteemed Business Manager, has consistently been the cornerstone of our team's success. His unwavering commitment to excellence and exceptional leadership skills have had a profound impact on our collective achievements. Under his guidance, we have maintained a leading position in the market through relentless effort and outstanding performance.
Liling, who works in our Operations Department, has made significant contributions to the day-to-day operations of the company. Her work ethics and dedication are highly commendable. We sincerely appreciate your dedication!
In this special month, let's come together, share pizza, dessert, and laughter, creating unforgettable memories. May your birthdays be filled with joy and warmth! 🍰🎈
April Birthday
April is a special month as we celebrate Su's birthday! 🎉 She is the lovely warehouse keeper at VICPAS, and her birthday is a moment of joy for all of us.
Su has always been an integral part of our team, contributing significantly with her diligence and professionalism. As our warehouse keeper, she ensures the smooth storage and distribution of our products.
To celebrate Su's birthday, we organized a splendid afternoon tea gathering. It's a special moment where we can enjoy delicious snacks and beverages together, sharing laughter and warmth.
Su, thank you for your hard work and selfless contributions to VICPAS. May your birthday be filled with joy and warmth, and may the coming year be full of success and happiness!

March Birthday
March is a special month as we celebrate Kunying's birthday! 🎉 She is our lovely lady from the administrative department, and her birthday is a moment of joy for all of us.
Kunying has consistently been a part of our team, and her hard work and dedication are highly commendable. As a member of the administrative department, she ensures the smooth day-to-day operations of the company.
To celebrate Kunying's birthday, let's enjoy delicious treats and raise a toast to many more successful years ahead. May your special day be filled with joy and happiness.
Kunying, thank you for your hard work and dedication to the team. Best wishes on your birthday and in the days ahead!
February Birthday
February holds a special significance as we commemorate the birthdays of Bella and Kandy! 🎉 They are valued members of the VICPAS family, and their birthdays bring immense joy to our collective spirit.
Kandy is an esteemed leader within our organization, and we hold great pride in having such an exceptionally talented and visionary leader at VICPAS. Under his steadfast guidance, our company is forging ahead towards remarkable growth and unwavering success. On this remarkable day, we wholeheartedly extend our warmest wishes to him, raising our glasses to toast to continued growth and prosperity!
Dear Bella, your contributions are equally instrumental in shaping the prosperity of our company. We extend our heartfelt appreciation for your unwavering dedication and hard work. As you celebrate your birthday, we wish you happiness and continued success in all your endeavors. May everything continue to progress smoothly and prosper!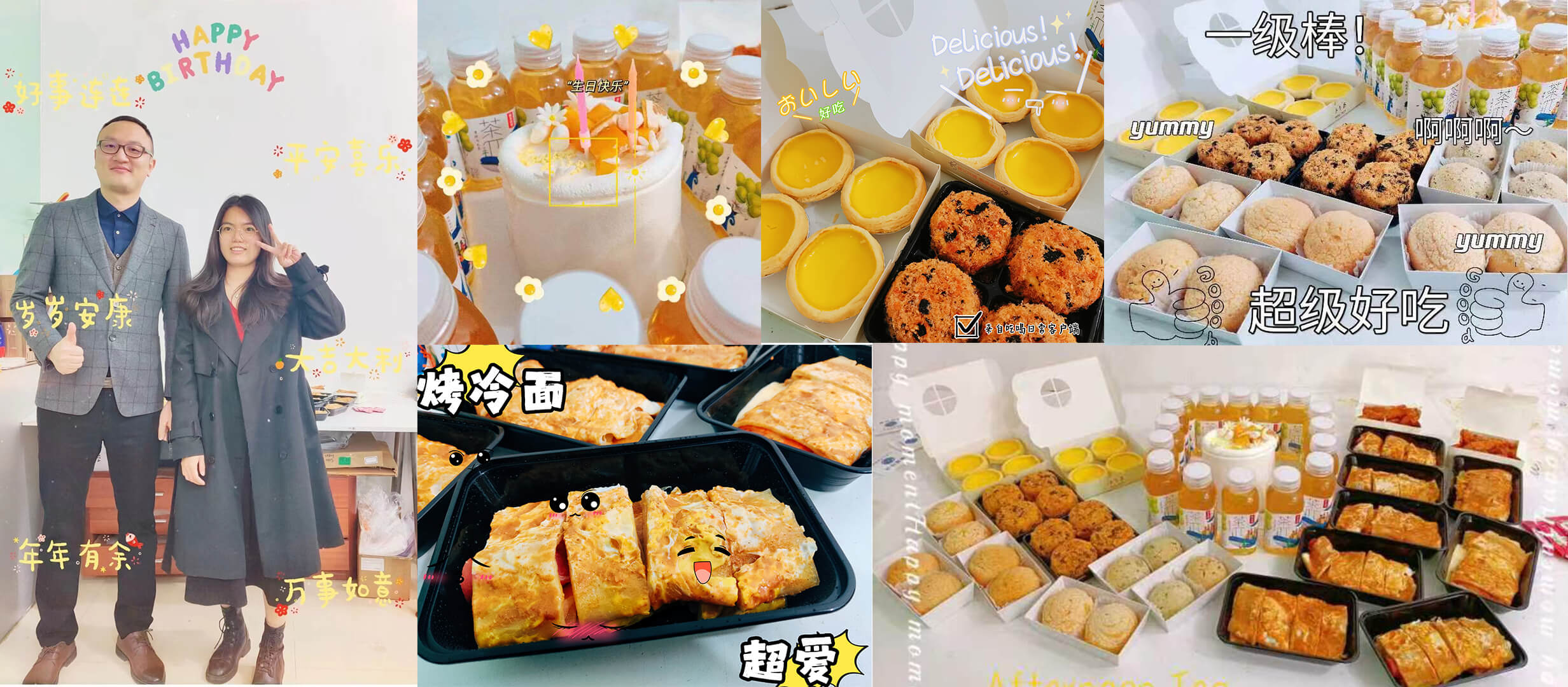 Warm regards,
The VICPAS Team