ESA IT Touch Screen Terminal HCJ-015.8200.930.1 Replacement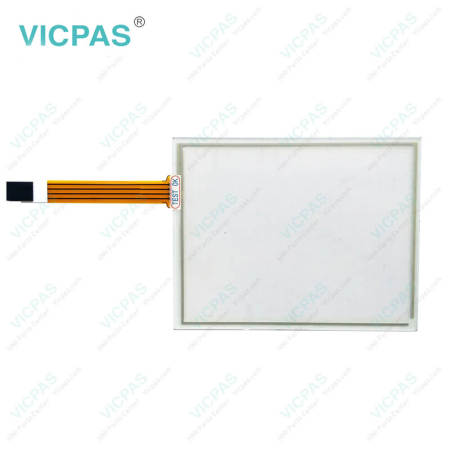 ESA Touch Screen HCJ-015.8200.930.1 Touch Screen Replacement

ESA HCJ-015.8200.930.1 5,7" STN 320x240 16 tones of bule Touch Screen Front Overlay Terminal Repair Kit, which in clude touchscreen and protective flim
HCJ-015.8200.930.1 operator terminals ensure maximum availability of drivers and a full coverage of the PLC market and of otherdevices, such as drives, inverters and temperature controllers, including:
• Profibus-DP at 12 Mbit/s (addressing up to 127 terminals)
• Interbus-S at 500 Kbit/s (addressing up to 127 terminals)
• CAN (through built-in port or external adapter)
• Modbus in master and slave mode
• TCP/IP protocol support
VICPAS supply ESA Touchscreen Terminal HCJ-015.8200.930.1 Touch Panel with 365 days warranty and support Urgent Worldwide Shipping.
Specifications:
The table below describes the parameters of the ESA HCJ-015.8200.930.1 HMI Parts.
| | |
| --- | --- |
| Brand: | ESA |
| Resolution: | 320 x 240 pixel |
| Size: | 5.7 INCH |
| Warranty: | 6-Months Warranty |
| Product Line: | Touch Terminal |
| | |
| --- | --- |
| Display Type: | Graphic LCD STN |
| Backlight: | CCFL |
| Touch screen: | Analog |
| Input voltage: | 18 - 32 V DC |
| Part Number: | HCJ-015.8200.930.1 |
ESA Operator Panel HMI Manuals PDF Download:
FAQ:
Question: How to collect and process the HCJ-015.8200.930.1 data?
Answer:The operator panels in the IT range can be connected to a production plantand the production data can be exported directly to a remote PC throughthe integrated Ethernet port. Just indicate the names of the variables to bemonitored and, when necessary, their values are automatically read by thePLC and processed directly in an Excel file. In addition, the file can be savedon removable media devices automatically or on a shared folder on aremote PC.
Question: What is the HCJ-015.8200.930.1 Termination of CAN line?
Answer:The VT in question integratesthe termination resistances of the serial line (typically 120 ohms)which can be inserted by means of a jumper (preset on 1-2, line not terminated).To activate the termination:
• Make sure the device is not connected to the power supply.
• Remove the cover.
• Identify the jumper unit J2.
• Position the jumper between pins 2 and 3 (line terminated).
• Replace the back cover.
• Reconnect the power supply.

Question: What is ESA HCJ-015.8200.930.1 Touch Screen and Protective Film HMI parts price?
Answer: Submit a fast quote, send VICPAS an email for best price.
Common misspellings: 
HCJ-015.820.930.1
HCJ-015.8200.903.1
HCJ-0l5.8200.930.1
HCJ-015.8200.9330.1
Do you want to quickly know the product quotation you need?
Fast Quote
Worldwide Shipping
12 Months Warranty
Customize Service