Congratulations!Three students won the title of outsanding intern in Vicpas.
Congratulations!Three students won the title of outsanding intern in Vicpas.
As an university student, what is one thing you wish you had more of a chance to do? For many, the answer is having a chance to practice their professional skills . Vicpas offer the change do just that. This year is the second year of collaboration between Vicas and Guangdong Industry Technical College.The project aimed at helping local high school students prepare for their futures. Emma,Lauren and Aubrey entered the company's internship through screening and won the title of outstanding intern.By working with mentors, these students got an inside look into the different areas of our business and learned skills like problem solving, goal setting, resume building, and teamwork.
"I think Vicpas is a place that attracts people that are curious about the bussiness. Because of that, I think it's one of these perfect place for something like this, where it requires you to get out of your comfort zone a little bit and take a chance by learn more knowleage in this summer."
Lauren will graduate at Guangdong Industry Technical College next year . She describes this experience is very impressive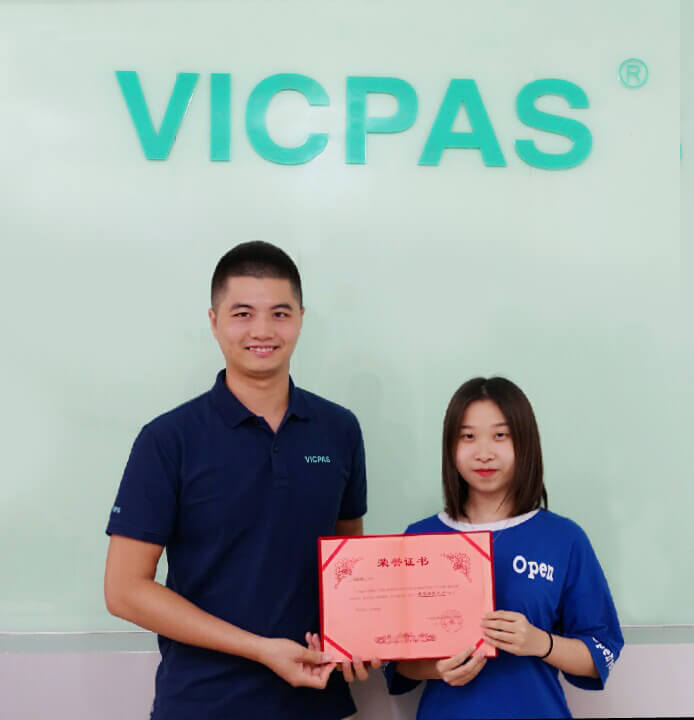 By giving vocational skills training,Vicpas help young people grow. Training in different departments of Vicpas. they learned to use Photoshop to make pictures,clip videos by Premiere and some marketing techniques in practice.Through the school-enterprise cooperation, the company has trained a batch of business talents for the society.
Emma described Vicpas as a company full of warmth. In Vicpas, they learn some knowledge and make some friend.
"Through the practice,I have learnt some knowledge of all aspect .vicpas is a such great team, they are taking care customers during all international tradings, try their best to help customers to improve their business and make sure customers are pleased and cooperate in a long time."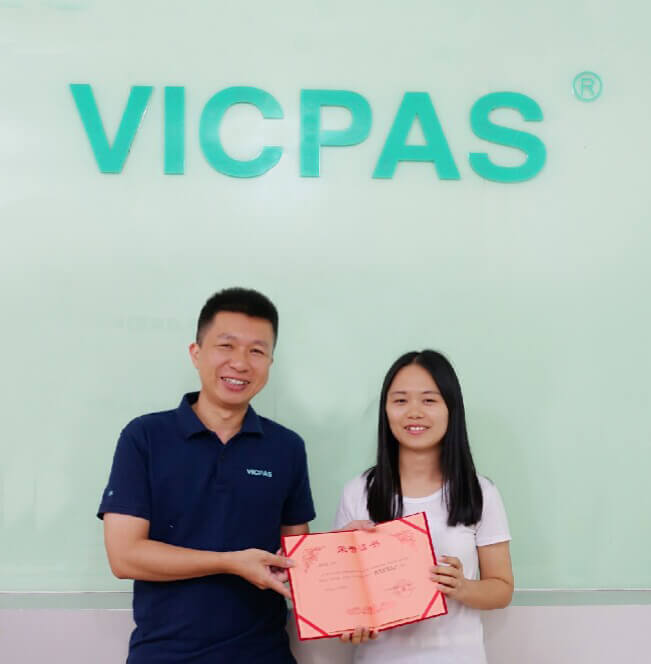 Vicpas has held a summary meeting yesterday, Emma, Lauren and Aubrey shared the feeling during the meeting. They all are also very grateful to the help of colleagues.Vicpas giving them a chance to practice and learn some knowledge.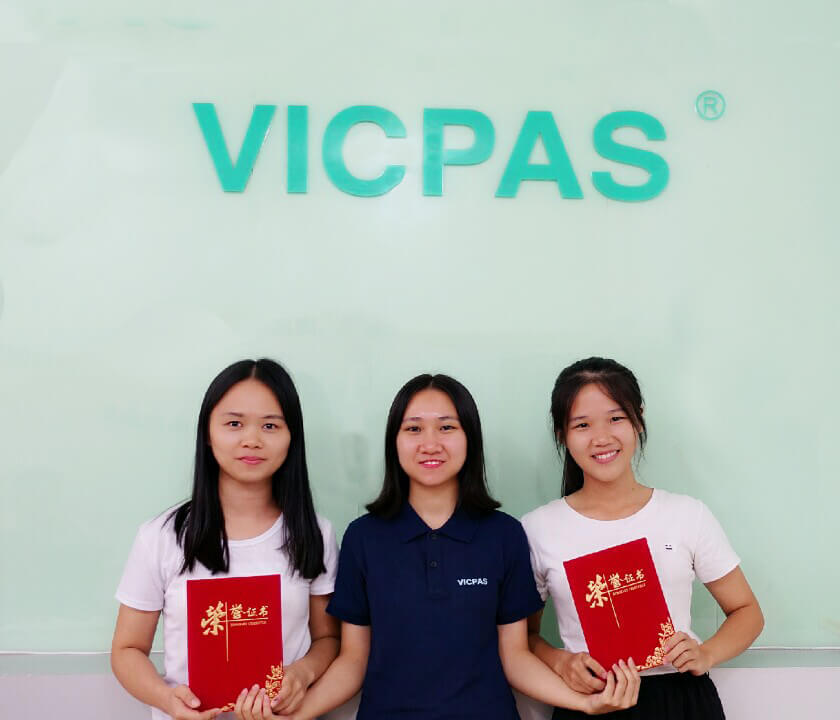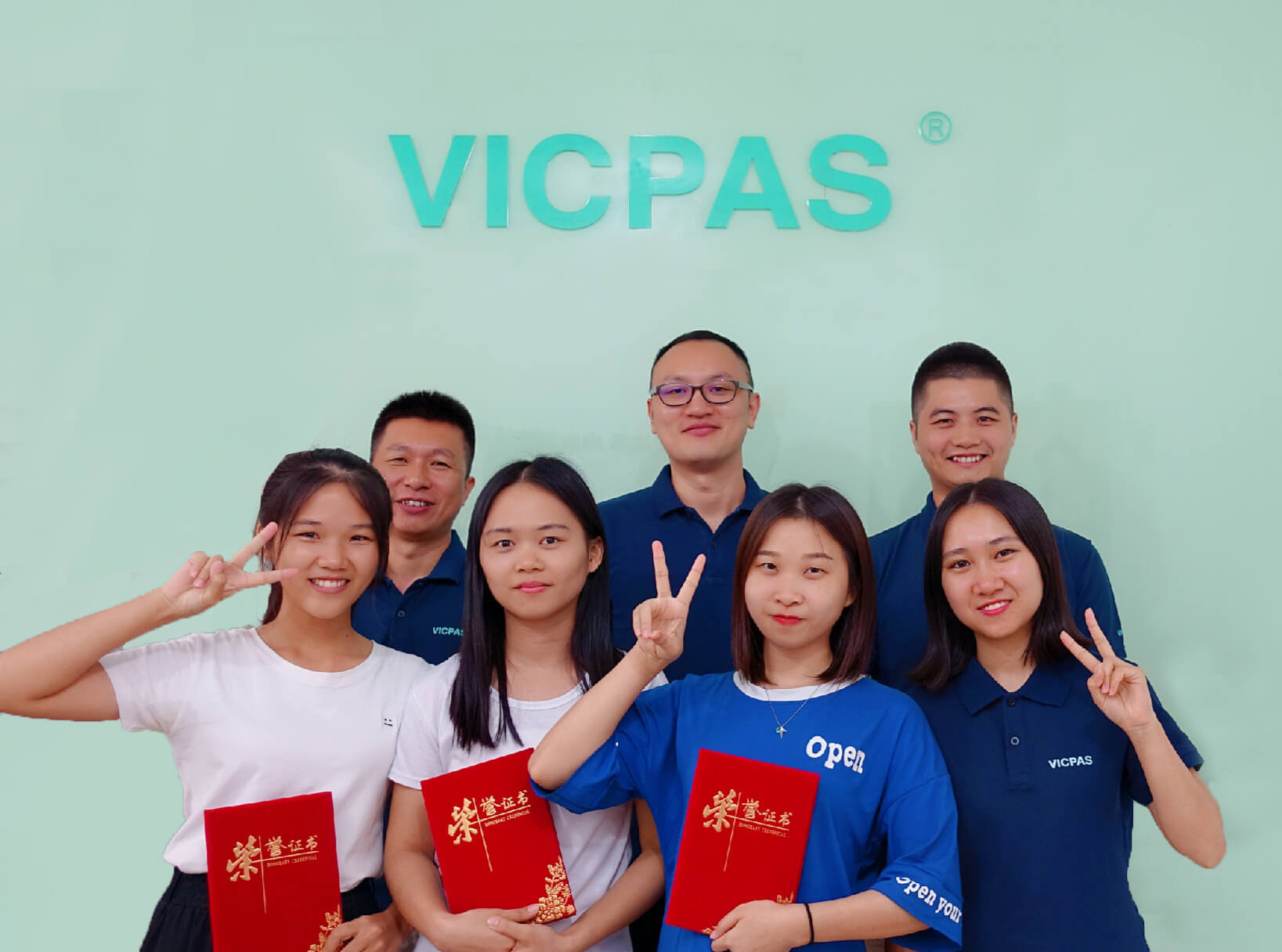 A country's ability and potential for growth is determined by the size of its youth population. Youth today need to be harnessed, motivated, skilled and streamlined to bring rapid progress for a country. Vicpas has always been committed to helping young people learn knowledge , improve themselves and become a person who has made outstanding contributions to society eventually.
For more details of first school-Vicpas cooperation,kindly visit our youtube Channel
Follow us on Social Media to get the latest update and promotion information!