Trimble TPI#1395-001 Rev C HMI Panel Glass Repair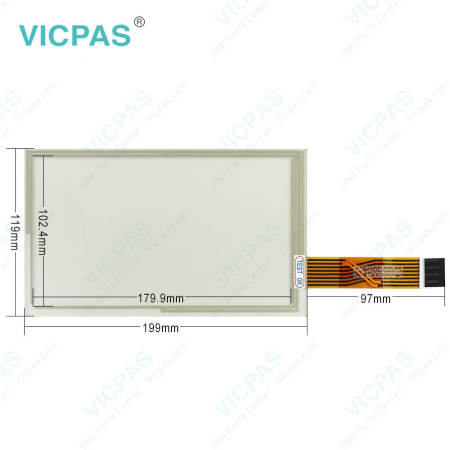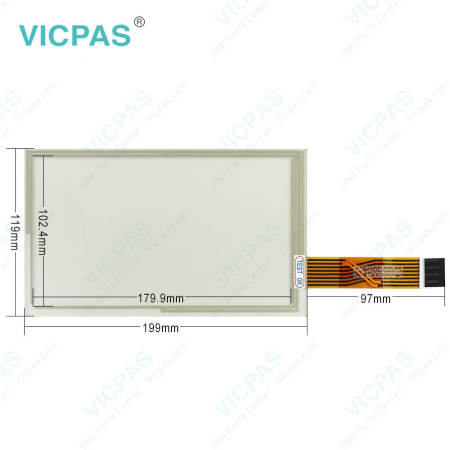 | | |
| --- | --- |
| Categories | Trimble |
| Brand | VICPAS |
| Model | TPI#1395-001 Rev C |
| Brand | Trimble |
| Warranty | 365 Days |
| Product Line | Trimble series |
| Supply | TPI#1395-001 Rev C Touch Screen Hmi Repair Parts |
| Size | 7 inch |
| Model | TPI#1395-001 Rev C |
| FOB port | Guangzhou, Shenzhen, Hongkong |
| Terms of Payment | Western Union, MoneyGram, T/T, Paypal, PayPal, Credit Card |
| Update Time | 2022/8/9 |
Trimble series TPI#1395-001 Rev C HMI Panel Glass Repair Replacement Kit.

The Trimble® display is an in-cab TPI#1395-001 touchscreen display that provides affordable guidance, steering and precision agriculture functionality. The TPI#1395-001 display includes a built-in GNSS receiver that you can upgrade to receive GLONASS satellite signals. The display can also use an array of features and components to maximize efficiency when planting, spraying, spreading and strip tilling, including the:
l Trimble Autopilot™ automated steering system with AutoSense™
l Trimble Field-IQ™ crop input control system using Tru Count Air Clutch valves, Tru Count Liquiblock™ valves, Rawson™ drives
l Trimble EZ-Pilot® assisted steering system with T3™ inertial terrain compensation technology
l Trimble EZ-Steer® assisted steering system with T2® roll calibration
l Trimble EZ-Remote™ joystick
l Trimble xFill™ technology
l OmniSTAR® corrections
l Trimble CenterPoint™ RTX™ corrections
l Trimble RangePoint™ RTX corrections
l Trimble VRS™ corrections
l Trimble FreeForm™ guidance pattern
Specifications:
The table below describes the parameters of the TPI#1395-001 Trimble Touchscreen HMI.
| | |
| --- | --- |
| Part Number: | TPI#1395-001 |
| Display Type: | STN |
| Warranty: | 365 Days |
| Product Line: | Trimble Series |
| | |
| --- | --- |
| Input Power: | +24 VDC +/-20% |
| Resolution: | 1280 x 800 dot |
| Storage Temperature: | -20°C to 60°C |
| Screen diagonal: | 7 in |
Related Trimble Series Part No. :
Trimble Series HMI Manuals PDF Download:
FAQ:
Question: How to discharge the Trimble® TPI#1395-001 Display System?
Answer:1. Turn off the console or vehicle master switch.
2. Completely close the main shut-off valve on the supply or nurse tank.
3. Resume field application until the pressure gauge shows zero pressure.
4. Check again that the console and/or vehicle master switch, and all section switches, are turned off.
5. Completely close the emergency shut-off valve the cooling tower.
6. Bleed and disconnect the nurse tank supply hose from the system.
7. Turn on the console master switch and all section switches.
8. Stand up-wind from the implement and then slowly open the bleed valve(s) until fully open.
9. Allow at least one (1) hour for the system to fully discharge.
10. Before you open the system, make sure that the pressure gauge on the manifold reads zero and that the cooling tower is not cold to the touch. This ensures that all liquid NH3 has evaporated and that the pressure is discharged.
Note – Frost on any component is a positive indication of trapped NH3 at low pressure. Lack of frost does not always indicate a lack of NH3.
Question: What is the Trimble TPI#1395-001 Touch Screen Hmi price?
Answer: Submit a fast quote, send VICPAS an email for best price.
Common misspellings: 
TPI#1395-01
TPI#395-001
TPI#1395-010
TPI#l395-001
TPI#13955-001
Do you want to quickly know the product quotation you need?
Fast Quote
Worldwide Shipping
12 Months Warranty
Customize Service