Horizon Finishing SPF20A BQ270 touch screen panel glass repair
How to repair the horizon finishing SPF20A, BQ270 HMI touch panel once it's damaged the touchscreen glass in front?
One of our Euro customers who ordered horizon finishing SPF20A, BQ270 touch screen panel from us, and fixed the broken touch panel screen from horizon finishing SPF20A, BQ270.
We are working close to each other with Touch screen, Touch panel, Membrane keyboard, keypad membrane for their HMI repair, Automation repair, Board repair.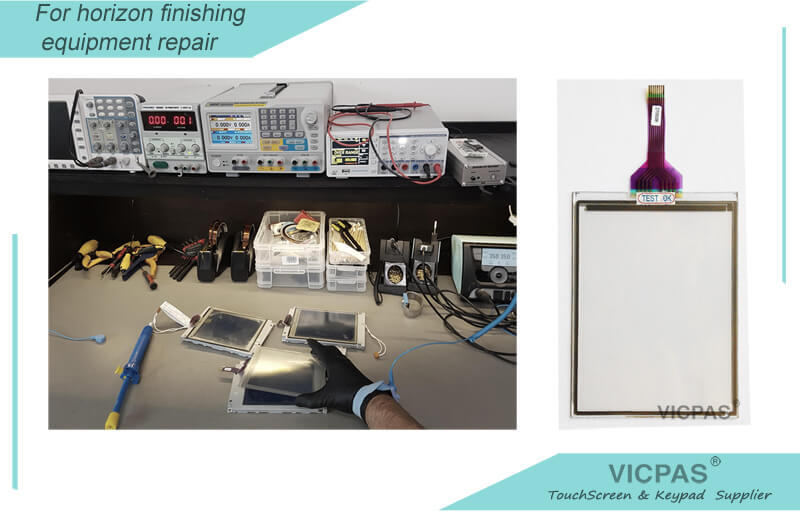 Vicpas provide all kind of touch screen for HMI panel repair/replacement, we are working close with lot`s of automation and electric repair company from all over the world, Euro, North America, South America, Middle East, Asia, Africa and Australia etc, all of them stock the safety stock quantity make sure your HMI panel could be fixed in no time, all the touch screen spare part are brand new, good quality with 365 days warranty. If you are interesting, you could replace the touch screen from the HMI panel by yourself, very easy. , very competitive price and we will ship by DHL express, normally only take 2-5 working days to reach your hand, you don`t need to wait a long time.

What kind of Touch Screen does VICPAS supply?
What kind of Membrane Keyboard supply by VICPAS?
How many different brand of Touch Screen Panel could VICPAS supply?
News:

Why Paypal Select VICPAS to be the Paypal Golden Key Supplier?
Tesla Motos selected Touch Screen and Membrane Keyboard from VICPAS.

FAQ:
Do you want to quickly know the product quotation you need?
Fast Quote
Worldwide Shipping
12 Months Warranty
Customize Service
Please send your message to us