Customers from Euro Visit VICPAS during Canton Fair
Customers from Euro Visit VICPAS during Canton Fair
Warmly welcome Mr.Rafal, Maciej and Simon to visited VICPAS during the China Import & Export Fair (Canton Fair) 2019.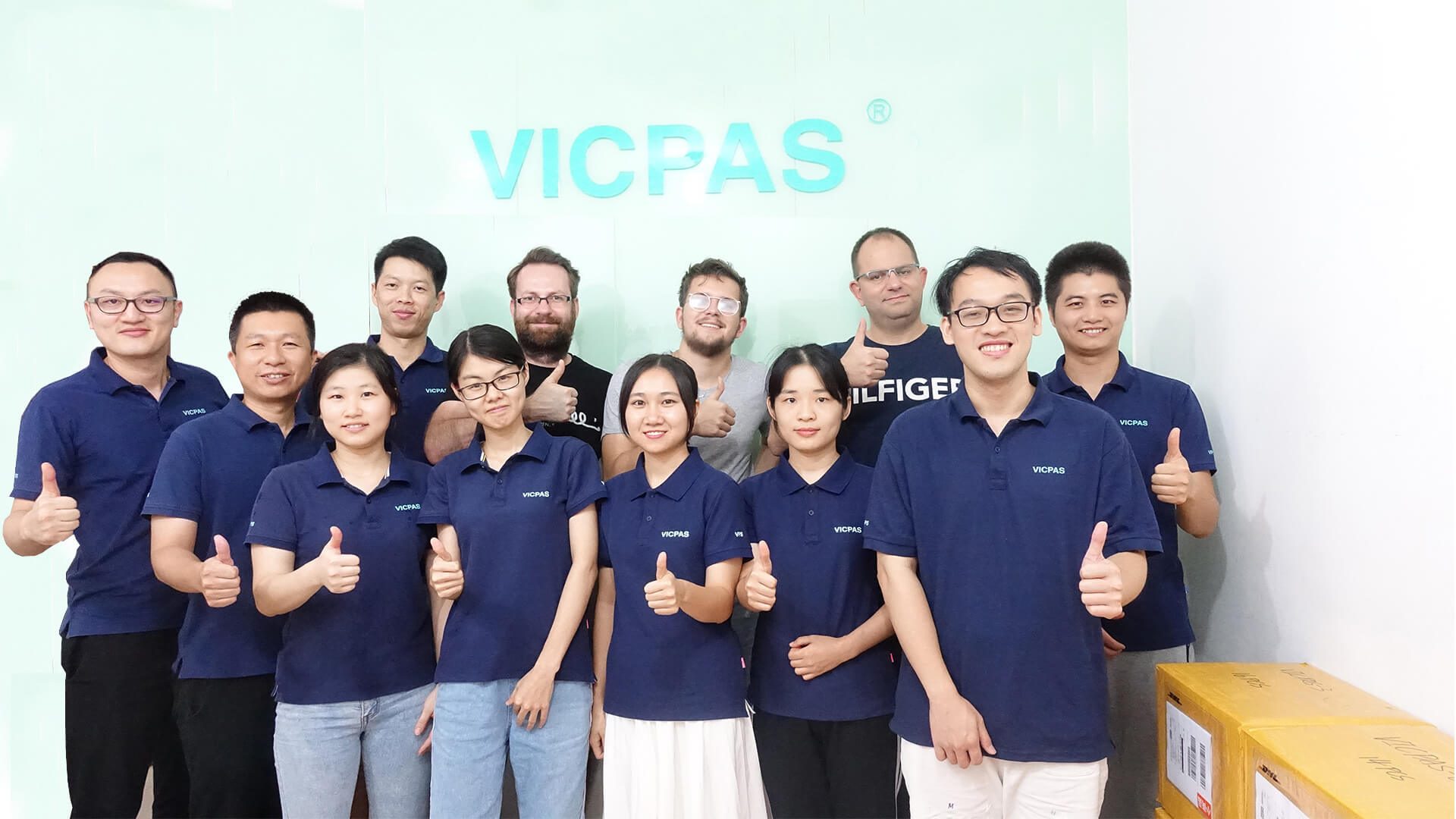 This was the second time Mr.Rafal to visit VICPAS, in the first beginning, Kandy reviewed the cooperation with Customers together, the business increased step by step with both companies from the last years, and also share the local market information which help us to improve no only product details but also service capabilities.
After the review, Kandy introduced the new product and solution of Repair Kit, New product include Plastic Case housing for Siemens, ABB, FANUC, YASKAWA, KUKA, Omron, MITSUBISHI, PANASONIC, FUJI HAKKO, HITECH etc, moreover with Touchscreen glass, Membrane Keypad, Protective Film Overlay, LCD Display and other accessories, VICPAS is always trying to provide a complete solution for your HMI Operator repairing.
Meanwhile, Kandy introduce the development strategy of VICPAS, High-Quality Products & Services, Strong Company Qualification & Credibility and Good Industry development prospects which would help customers to explore the market share.
FAQ:
Question:What's Repair Kit?
Answer:The Repair Kit include a Touchscreen, Display, Casing, Overlay or Keypad and other Accessories, As a global Suppliers, VICPAS provide a one-stop service and full solution for select.
Question:Why Choose VICPAS HMI parts for your repair?
Answer:
Inventory of 50,000 models
5 minutes Quotation
Same day delivery
2-3 days arrival
One year VICPAS warranty
Customers were all very satisfied with the product and service of VICPAS, made a deal immediately, and full with confidence with the future cooperation.
At last, Kandy invited customers to try the Chinese Traditional Food and shown them around the beautiful city of Guangzhou, had beer in the Peral River Bay, Cheer for friendship and bright future.
Follow us on Social Media to get the latest update and promotion information!