6AV2143-8JB50-0AA0 Simatic IWP900 Touch Keyboard Enclosure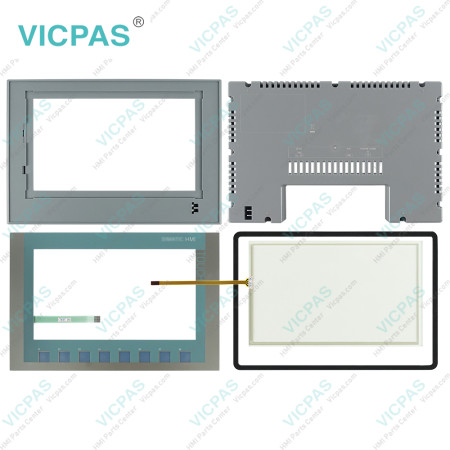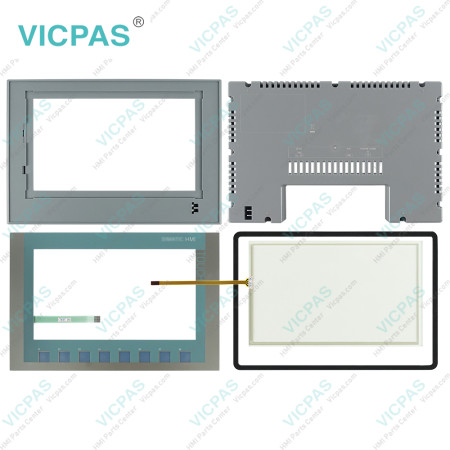 | | |
| --- | --- |
| Categories | SIMATIC KTP Basic |
| Brand | VICPAS |
| Model | 6AV2143-8JB50-0AA0 |
| Brand | Siemens |
| Warranty | 365 Days |
| Product Line | IWP900 |
| Supply | Siemens IWP900 HMI Touch Panel LCD Display |
| Size | 9 inch |
| Model | 6AV2143-8JB50-0AA0 |
| Parts | Touch Screen Panel Glass |
| Supplier | Protective Film Lcd display Front Cover Case |
| FOB port | Guangzhou, Shenzhen, Hongkong |
| Terms of Payment | Western Union, MoneyGram, T/T, Paypal, PayPal, Credit Card |
| Download DOC | |
| Update Time | June 4,2023 |
6AV2143-8JB50-0AA0 Siemens Simatic HMI IWP900 6AV21 43-8JB50-0AA0 Touchscreen Panel Glass, Keypad, Plastic Shell and LCD Display Repair Replacement
Order each part separately is available

Simatic IWP is a cutting-edge human-machine interface (HMI) solution designed for the modern industrial environment. Developed by Siemens, one of the world's leading providers of industrial automation technology, Simatic IWP combines advanced functionality with intuitive usability to deliver a powerful tool for process monitoring, control, and optimization.
At the heart of 6AV2143-8JB50-0AA0 Touch Digitizer Glass Operator Keyboard Plastic Case Simatic IWP is a highly configurable and customizable interface that can be adapted to meet the specific needs of any industrial application. The platform supports a wide range of devices, protocols, and interfaces, enabling seamless integration with existing systems and workflows. This makes it easy for operators to interact with complex processes in real time, whether they are on the factory floor or working remotely.
One of the key advantages of 6AV2143-8JB50-0AA0 Membrane Switch Touch Panel Plastic Cover Body Simatic IWP is its ability to provide a comprehensive view of industrial processes, from individual machines to entire production lines. The platform allows operators to create dynamic visualizations, charts, and graphs that display key performance indicators (KPIs) and other relevant data in real-time. This enables operators to quickly identify potential issues, analyze trends, and make data-driven decisions that improve efficiency and reduce downtime.
In addition, Simatic IWP includes powerful tools for data analysis, management, and security. The system allows users to store and retrieve large amounts of data from multiple sources, and apply advanced analytics and machine learning algorithms to gain insights and make predictions. The platform also includes robust security features to protect sensitive data and prevent unauthorized access or tampering.
Overall, 6AV2143-8JB50-0AA0 Touchscreen Glass Terminal Keypad Housing Simatic IWP is a versatile and reliable HMI solution that offers a range of benefits for industrial companies. With its customizable interface, powerful features, and robust security, Simatic IWP is a valuable tool for optimizing processes, reducing costs, and improving overall productivity. VICPAS supply 6AV2 143-8JB50-0AA0 Siemens IWP900 touch panel, membrane keyboard keypad and LCD display. All of them with VICPAS 365 days warranty and support Urgent Worldwide Shipping.

Specifications:
The table below describes the parameters of the 6AV2143-8JB50-0AA0 Siemens IWP900 HMI Parts.
| | |
| --- | --- |
| Part Number : | 6AV2143-8JB50-0AA0 |
| Touchscreen: | colour LCD display |
| Design of display | TFT widescreen display |
| Warranty: | 365 days Warranty |
| Product Line: | Siemens IWP900 |
| | |
| --- | --- |
| Power consumption, typ. | 11 W |
| Mounting position: | vertical |
| Key Features: | Touch screen support |
| Language: | Worldwide |
| Processor type | ARM |
Related Siemens IWP Part No. :
Siemens IWP HMI Manuals PDF Download:
FAQ:
Question: What is the size of 6AV2143-8JB50-0AA0 Siemens IWP900 touch panel?
Answer:The Siemens IWP900 TouchScreen is 9-inch.
Question: Securing the HMI device with mounting clips
Solution:
1. If mounting clips and grub screws are available separately in the accessory kit, insert a grub screw into the mounting clip bore hole and turn it several times.
2. Place the first mounting clip into the corresponding cutout.
3. Fasten the mounting clip with a size 2 screwdriver. The maximum permitted torque is 0.2 Nm.
4. Repeat steps 1 to 3 for all mounting clips required to secure your HMI device.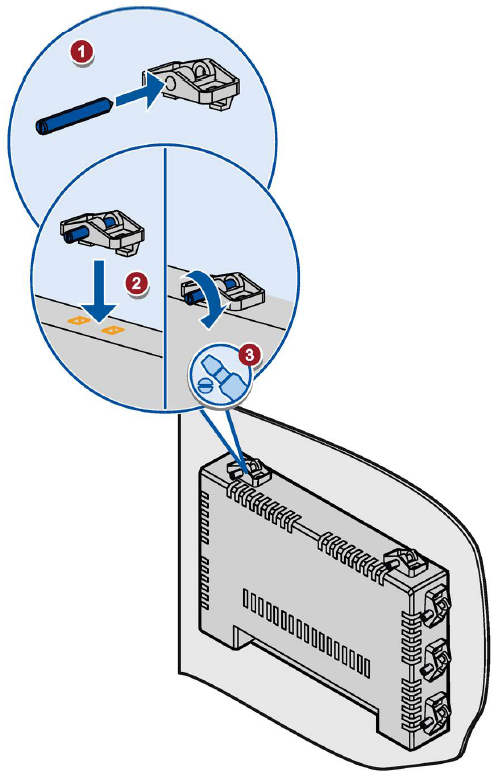 Common misspellings:
6AV2143-8B50-0AA0
AV2143-8JB50-0AA0
6AV2143-8JB5-00AA0
6AV2I43-8JB50-0AA0
6AV2143-8JB50--0AA0
6AV21443-8JB50-0AA0
Do you want to quickly know the product quotation you need?
Fast Quote
Worldwide Shipping
12 Months Warranty
Customize Service