6AV2143-8MB50-0AA0 Siemens IWP1200 Keypad Film Touch Shell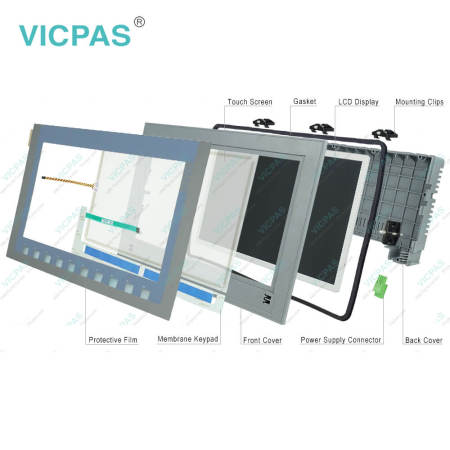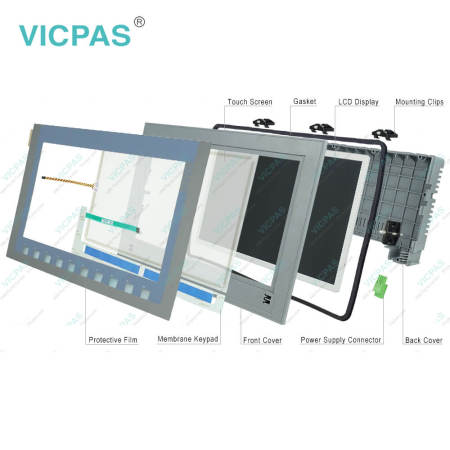 | | |
| --- | --- |
| Categories | SIMATIC KTP Basic |
| Brand | VICPAS |
| Model | 6AV2143-8MB50-0AA0 |
| Warranty | 365 Days |
| Brand | Siemens |
| Product Line | IWP1200 |
| Supply | Siemens IWP1200 HMI Touch Panel LCD Display |
| Size | 12.1 inch |
| Model | 6AV2143-8MB50-0AA0 |
| Parts | Touch Screen Panel Glass |
| Supplier | Membrane keypad Lcd display Front Cover Case |
| FOB port | Guangzhou, Shenzhen, Hongkong |
| Terms of Payment | Western Union, MoneyGram, T/T, Paypal, PayPal, Credit Card |
| Download DOC | |
| Update Time | Dec 7,2023 |
6AV2143-8MB50-0AA0 Siemens SIPLUS HMI IWP1200 Protective Film, Touch Panel Screen Glass, membrane keypad, Gasket, Screws, Power Supply Connector, Mounting Clips, Housing and LCD Display Repair
Order each part separately is available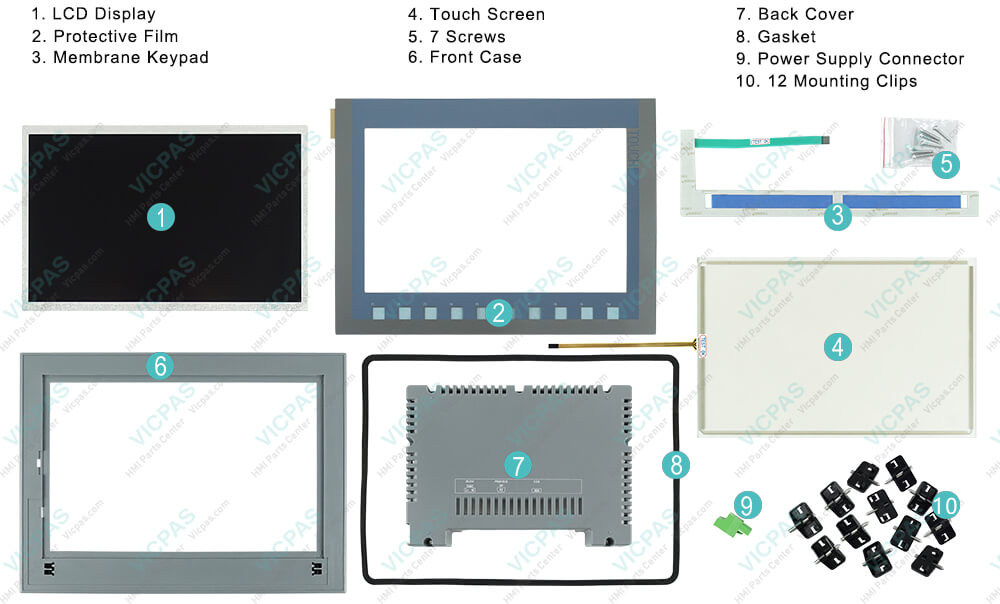 VICPAS supply 6AV2 143-8MB50-0AA0 Siemens IWP1200 touch panel, Overlay, Keyboard Membrane, Enclosure, Mounting Clips, Power Supply Connector, Gasket, Screws and LCD display. All of them with VICPAS 365 days warranty and support Urgent Worldwide Shipping.
6AV2143-8MB50-0AA0 Keyboard Membrane Front Overlay Touch Glass Simatic IWP 1200 is a powerful human-machine interface (HMI) solution designed for industrial automation and control applications. Along with its advanced functionality and intuitive user interface, the Simatic IWP 1200 also offers a range of accessories and components that can enhance its usability and durability.
One of the key accessories for 6AV2143-8MB50-0AA0 Protective Film Terminal Keypad LCD Screen Plastic Case Cover Simatic IWP 1200 is the IWP 1200 Key Panel, which provides a tactile interface for operators to interact with the system. The Key Panel is equipped with a range of programmable function keys and indicators, enabling operators to quickly access frequently used functions and monitor key performance indicators. The Key Panel is designed to be easy to install and operate and is built to withstand the harsh conditions of industrial environments.
Another important accessory for Simatic IWP 1200 is the IWP 1200 Touch Screen, which provides a high-resolution display and advanced touch-screen functionality for industrial control systems. The Touch Screen is available in a range of sizes and configurations and can be easily customized to meet the specific needs of different applications. The Touch Screen is also equipped with a range of communication interfaces, including Ethernet and USB, for seamless integration with other systems.
To protect the internal components of Simatic IWP 1200 from damage and wear, Siemens also offers a range of front and rear covers, as well as gaskets and washers, to ensure the system remains sealed and secure. These covers and gaskets are designed to be easy to install and remove, allowing for quick and convenient maintenance and repair.
Overall, the range of accessories and components available for Simatic IWP 1200 provides industrial companies with a versatile and reliable set of tools for optimizing their processes and enhancing their productivity. With their high-quality design, advanced functionality, and seamless integration with the Simatic IWP 1200 platform, these accessories are an essential part of any modern industrial automation and control system.
Specifications:
The table below describes the parameters of the 6AV2143-8MB50-0AA0 Siemens IWP1200 HMI Parts.
| | |
| --- | --- |
| Part Number : | 6AV2143-8MB50-0AA0 |
| Touchscreen: | colour LCD display |
| Design of display | TFT widescreen display |
| Warranty: | 365 days Warranty |
| Product Line: | Siemens IWP1200 |
| | |
| --- | --- |
| Active power input, typ. | 13.2 W |
| Mounting position: | vertical |
| Key Features: | Touch screen support |
| Language: | Worldwide |
| Processor type | ARM |
Related Siemens IWP Part No. :
Siemens IWP HMI Manuals PDF Download:
FAQ:
Question: Stripping the cable
Solution: Use power supply cables with a max-imum cross-section of 1.5 mm2.
1. Strip the ends of two power supply cables to a length of 6 mm.
2. Attach cable sleeves to the bare cable ends.
3. Install the end sleeves on the cable ends using the crimp pliers.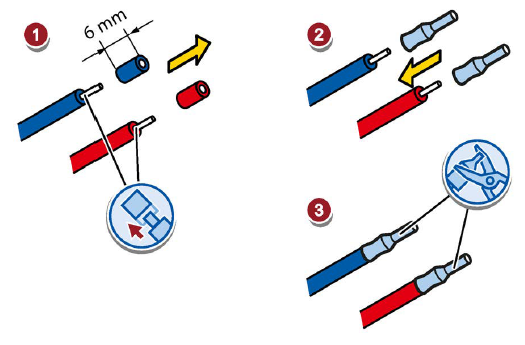 Question: Connecting the power supply Procedure
Solution:
1. Insert the two power cables into the mains terminal and secure them with a slotted screwdriver.
2. Connect the mains terminal to the HMI device.
3. Switch off the power supply.
4. Insert the two remaining cable ends into the power supply terminals and secure them with the slotted screwdriver. Ensure correct polarity.
Ensure correct polarity.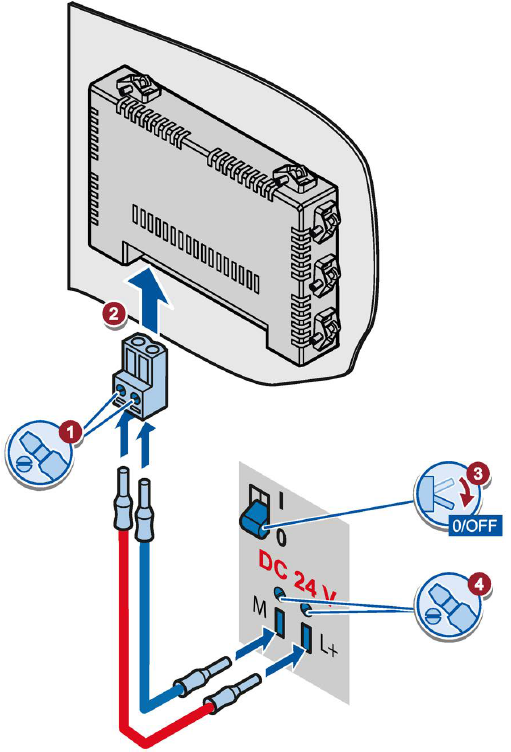 Common misspellings: 
6AV2143-8MB50-0A0
AV2143-8MB50-0AA0
6AV2143-8MB500-AA0
6AV2143-BMB50-0AA0
6AV2143-8MB50-00AA0
Do you want to quickly know the product quotation you need?
Fast Quote
Worldwide Shipping
12 Months Warranty
Customize Service