Omron NT620S-ST211B-E HMI Touchscreen Replacement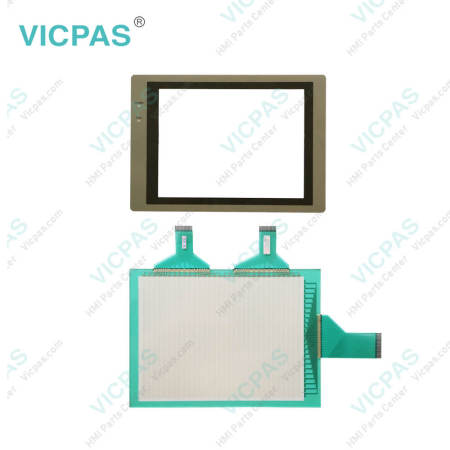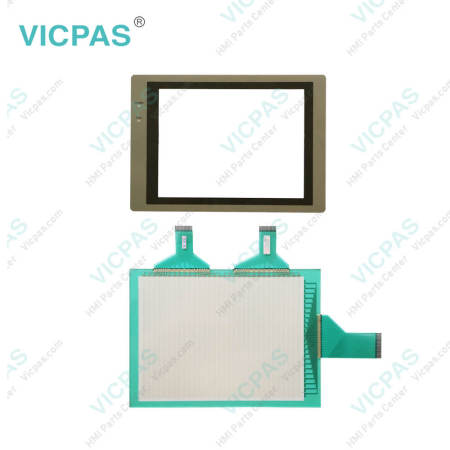 | | |
| --- | --- |
| Categories | NT Series HMI |
| Brand | VICPAS |
| Model | NT620S-ST211B-E |
| Brand | Omron |
| Warranty | 365 Days |
| Product Line | Omron NT620S Series |
| Supply | Omron NT620S Touchscreen and Protective Film |
| Size | 8.9 inch |
| FOB port | Guangzhou, Shenzhen, Hongkong |
| Terms of Payment | Western Union, T/T, PayPal, Credit Card |
| Update Time | 2022/10/7 |
Omron NT620S series HMI NT620S-ST211B-E Touchscreen, Protective film and Display Repair Kit.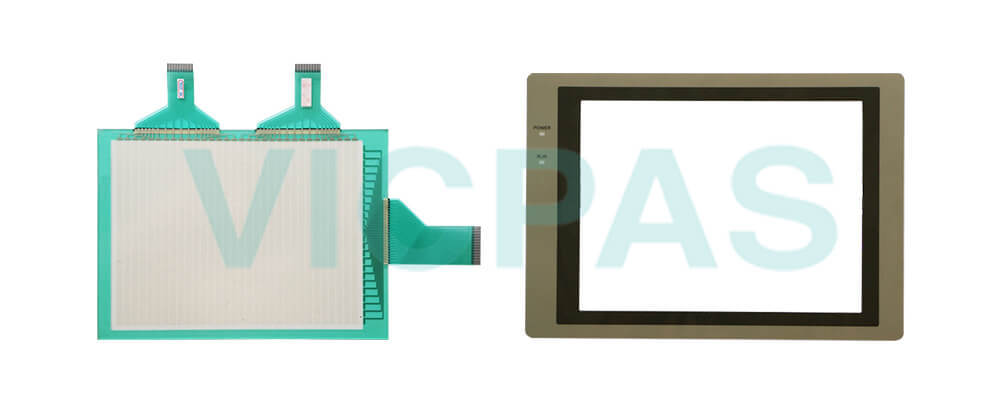 OMRON NT620S-ST211B-E-E NT620SST211BE DISCONTINUED BY MANUFACTURER OPERATOR INTERFACE 8.9 INCH AMBER EL DISPLAY MONOCHROME 400 X 640 DOTS 24 VDC 25 WATT BLACK
NT620S/620C is a programmable terminal used to display and transmit the informationin an FA site. The following gives a general description of the role andoperation of the NT620S/620C for those who use a programmable terminal (PT)for the first time.
VICPAS supply NT620S-ST211B-E Omron NT620S Touchscreen glass,Overlay and Display with 365 Days warranty and support Urgent Worldwide Shipping.

Specifications:
The table below describes the parameters of the NT620S-ST211B-E Omron NT620S Parts.
| | |
| --- | --- |
| Part Number: | NT620S-ST211B-E |
| Display device: | EL |
| Screen diagonal: | 8.9 in |
| Warranty: | 365 Days |
| Product Line: | Omron NT620S Series |
| | |
| --- | --- |
| Case color: | BLACK |
| Communication: | RS-232C connector |
| Resolution: | 640 x 400 |
| External dimensions: | 275 x 192 x 71 mm |
| Input type:: | Pressure-sensitive |
Related Omron NT620S Series Part No. :
Omron NT620S Series HMI Manuals PDF Download:
FAQ:
Question: What is the operations of NT620S displays screens?
Answer:The information to be displayed (screen data) can be created on a computer byusing support tools and stored in the NT620S/620C. The screen data can be displayedon the NT620S/620C in response to the instructions from a PC or touchswitch operation.
Question:How to set the Omron NT620S front switches?
Answer:Set the operating conditions with the PC System Setting functions when aCVM1/CV series host link unit is connected to the NT620SLSS/620C. The PCsystem settings can be made directly from the peripheral tool ( etc.) or the PCsystem setting information created with a peripheral tool can be transferred to theCPU.
The following describes the switch settings so as to enable the PC system settings.For the details of the PC system settings, refer to the "SYSMAC CVM1/CVSeries Support Software Operation Manual (Details)"

Question: What is the NT620S-ST211B-E Omron NT620S touch panel, protective fim ,diplay and other HMI parts price?
Answer: Submit a fast quote, send VICPAS an email for best price.
Common misspellings: 
N620S-ST211B-E
NT20S-ST211B-E
NT60S-ST211B-E
NT62S-ST211B-E
NT620-ST211B-E
Do you want to quickly know the product quotation you need?
Fast Quote
Worldwide Shipping
12 Months Warranty
Customize Service