FAGOR CNC 8035-M-COL-2 Terminal Keypad Replacement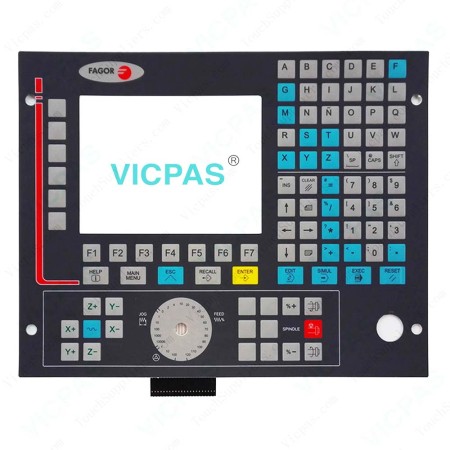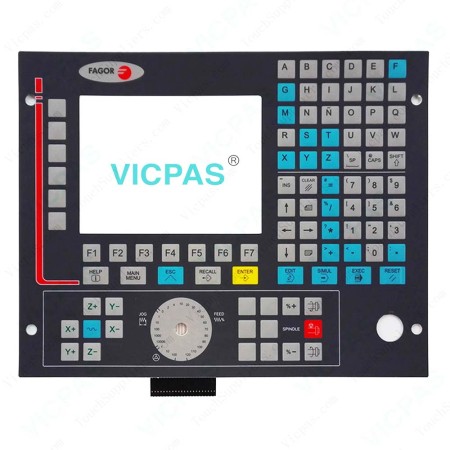 | | |
| --- | --- |
| Categories | Fagor |
| Brand | VICPAS |
| Model | FAGOR CNC 8035-M-COL-2 |
| Brand | Fagor |
| Warranty | 365 Days |
| Supply | FAGOR CNC 8035-M-COL-2 Keypad Membrane Replacement |
| Model | FAGOR CNC 8035-M-COL-2 |
| FOB port | Guangzhou, Shenzhen, Hongkong |
| Terms of Payment | Western Union, MoneyGram, T/T, Paypal, PayPal, Credit Card |
| Update Time | 2022/8/9 |
FAGOR CNC 8035-M-COL-2 Membrane Keypad Keyboard Repair Replacement
A FAGOR CNC 8035-M-COL-2 Terminal keypad CNC machine needs the following origin and reference points defined:
• Machine Reference Zero or home. This is set by the manufacturer as the origin of the coordinate system of the FAGOR CNC 8035-M-COL-2 Membrane keyboard machine.
• Part zero or point of origin of the part. This is the origin point that is set for programming the measurements of the part. It can be freely selected by the programmer, and its FAGOR CNC 8035-M-COL-2 Keypad Membrane machine reference zero can be set by the zero offset.
• Machine Reference point. This is a point on the machine established by the manufacturer around which the synchronization of the system is done. The control positions the axis on this point, instead of moving it as far as the Machine Reference Zero, taking, at this point, the reference coordinates which are defined via the axis machine parameter "REFVALUE".
Specifications:
The table below describes the parameters of the FAGOR CNC 8035-M-COL-2 Keyboard Membrane.
| | |
| --- | --- |
| Part Number: | FAGOR CNC 8035-M-COL-2 |
| Backlight: | LED |
| Warranty: | 365 Days |
| Product Line: | Fagor series |
| | |
| --- | --- |
| Input Power: | 24VDC (+10%, -15%) |
| Operating Temperature: | 0 to 50 °C |
| Storage Temperature: | -20 to +70 °C |
Related Fagor Series Part No. :
Fagor HMI Manuals PDF Download:
FAQ:
Question: How to define the FAGOR CNC 8035-M-COL-2 Membrane Keypad Keyboard HMI profile program?
Answer: The profile program may be defined as follows.
• Key in the profile program number directly.
If the "profile program" is known, key in the program number and press [ENTER].
• Access the "profile programs" to select one of them.
Press the [↓] key. The canned cycle will show a window with the profile programs currently defined. Use the [↑] and [↓] keys to move around this window. After positioning the cursor on the desired program, press [ENTER]. To exit this window without selecting any program, use the [←] y [→] keys.

Do you want to quickly know the product quotation you need?
Fast Quote
Worldwide Shipping
12 Months Warranty
Customize Service