FAGOR CNC 8060 Keyboard Membrane Replacement Part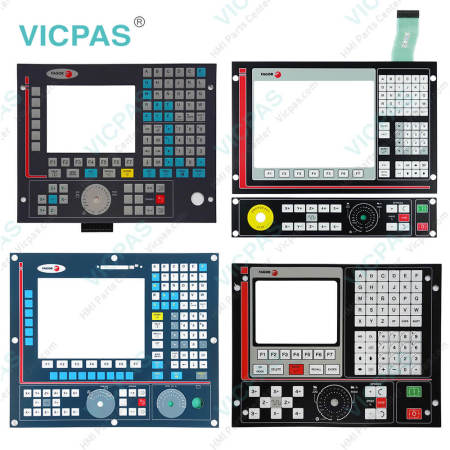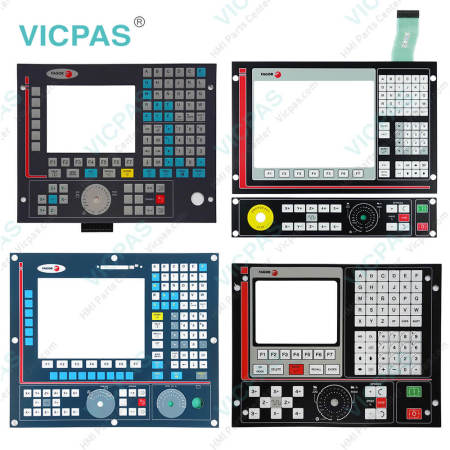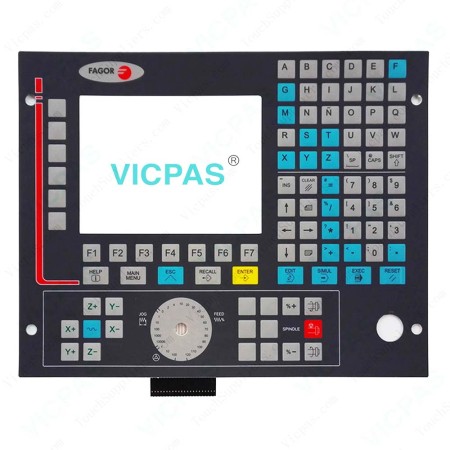 | | |
| --- | --- |
| Categories | Fagor |
| Brand | VICPAS |
| Model | FAGOR CNC 8060 |
| Brand | Fagor |
| Warranty | 365 Days |
| Supply | FAGOR CNC 8060 Membrane Keyboard |
| Model | FAGOR CNC 8060 |
| FOB port | Guangzhou, Shenzhen, Hongkong |
| Terms of Payment | Western Union, MoneyGram, T/T, Paypal, PayPal, Credit Card |
| Update Time | 2022-01-19 |
FAGOR CNC 8060 Membrane Keyboard Keypad Repair
Order each part separately is available

The FAGOR CNC 8060 Keyboard Memrbrane CNC offers as optional feature the possibility of working in FAGOR CNC 8060 Terminal DNC (Distributed Numerical Control), enabling communication between the FAGOR CNC 8060 CNC and a computer to carry out the following functions:
• Directory and delete commands.
• Transfer of programs and tables between the FAGOR CNC 8060 Membrane Keypad CNC and a computer.
• Remote control of the FAGOR CNC 8060 Membrane Keypad Keyboard machine.
• The ability to supervise the status of advanced FAGOR CNC 8060 DNC systems.

Specifications:
The table below describes the parameters of the FAGOR CNC 8060 Membrane Keyboard Keypad.
| | |
| --- | --- |
| Part Number: | FAGOR CNC 8060 |
| Backlight: | LED |
| Warranty: | 365 Days |
| Product Line: | Fagor series |
| | |
| --- | --- |
| Input Power: | 24VDC (+10%, -15%) |
| Operating Temperature: | 0 to 50 °C |
| Storage Temperature: | -20 to +70 °C |
Related Fagor Series Part No. :
Fagor HMI Manuals PDF Download:
FAQ:
Question: How to define the What is the FAGOR CNC 8060 cycle data?
Answer: The following data must be defined. All the data will not always be available; the cycle will show the necessary data depending on the selected operation.

• Safety distance (Ds), for the probe approach.
• Probing feedrate (F).
• Type of calibration or measurement.
The cycle allows calibrating or measuring the following dimensions; only the tool length along its shaft or on its tip, only the radius or the length and the radius.
• Speed (S) and turning direction of the tool. Select the turning direction opposite to the cutting direction.
• Number of cutting edges (N) to be measured.
• The probe side to be used (X+ X- Y+ Y-). Only when calibrating or measuring the radius.
• The distance from the tool shaft to the probing point (d). Only when calibrating or measuring the length at one end.
• Distance referred to the theoretical tool tip being probed (h). This parameter may be very useful with cutters whose bottom is not horizontal.

Question: What is the FAGOR CNC 8060 Keyboard Membrane price?
Answer: Submit a fast quote, send VICPAS an email for best price.
Do you want to quickly know the product quotation you need?
Fast Quote
Worldwide Shipping
12 Months Warranty
Customize Service