Marel RT220 Scale Digital Control Terminal Keypad Repair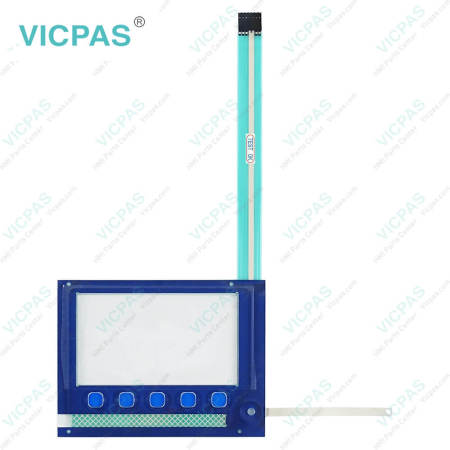 | | |
| --- | --- |
| Categories | Touch Panel Screen Suppliers |
| Brand | VICPAS |
| Model | Marel RT220 |
| Brand | Marel |
| Warranty | 180 Days |
| Product Line | Marel RT220 |
| Supply | Marel RT220 Membrane Keyboard |
| Parts | Marel RT220 Membrane Keypad |
| FOB port | Guangzhou, Shenzhen, Hongkong |
| Terms of Payment | Western Union, MoneyGram, T/T, Paypal, PayPal, Credit Card |
| Update Time | June 5,2023 |
Marel RT220 Scale Digital Control Membrane Keyboard Repair Replacement

This Marel RT220 Scale Digital Control industrial controller allows the user to connect using Vijeo Designer Lite, which runs on a personal computer. This integrated control panel connection type and Power supply: a removable screw terminal block.Serial link: female SUB-D 25, asynchronous transmission mode (RS232C/RS485), multidrop topology. When used correctly, this gasket can form a compression-type seal. You should not use any sealing compounds on this unit. The Marel RT220 Scale Digital Control Operator Keyboard is Schneider Tesys T series Small panel with Keyboard Membrane. It is straightforward and easy to use, ambient air temperature for operation ranges between 0~55 °C. The Marel RT220 Keypad Membrane is an operator terminal that allows users to interface with their machine. And also, the display offers a variety of graphics on a monochrome display.
The Marel RT220 is a high-performance poultry processing machine designed for use in medium to large poultry processing plants. It is part of the Marel RT200 series of evisceration equipment, which is known for its efficiency, reliability, and high throughput. The RT220 is specifically designed for eviscerating poultry, and it is capable of processing up to 14,000 birds per hour. It uses advanced robotics and intelligent control systems to ensure consistent and accurate evisceration, and it is equipped with a range of features to make it easy to use and maintain. Some of the key features of the RT220 include a compact design, low maintenance requirements, and easy integration into existing production lines. Marel is a leading provider of advanced equipment and solutions for the food processing industry, and the RT220 is just one example of the company's commitment to innovation and quality.
Specifications:
The table below describes the parameters of the Marel RT220 Controller Switch Membrane.
| | |
| --- | --- |
| Part Number : | RT220 |
| Product Line: | Marel |
| Screen diagonal | 5.7 in - 22 in |
| Warranty: | 180 Days Warranty |
| Input Power | 24 VDC |
| | |
| --- | --- |
| Software: | Panelbuilder 32 |
| Mounting position: | vertical |
| Input Type: | Keypad |
| Communication: | Remote I/O and RS-232 Printer Port |
| Firmware | 4.00-4.48 |
Related Marel Monitor Series Part No. :
| | | |
| --- | --- | --- |
| Marel Industrial Controller | Description | Inventory status |
| Danielson C7683-45 C7683-45C | Marel Touch Screen Glass Replacement | In Stock |
| Danielson H1858-45 H1858-45J MAREL | Marel Touchscreen Panel Replacement | Available Now |
| M3210 | Marel HMI Panel Glass Repair Part | Available Now |
| M3300 | Marel HMI Touchscreen Repair Part | In Stock |
| M6400 | Marel HMI Touch Screen Glass Repair | Available Now |
| Marel M6000 Series | Marel Touch Screen Panel Replacement | In Stock |
| Marel M6215 | Marel Touch Membrane Replacement | In Stock |
| Marel RT220 | MAREL HMI Terminal Keypad Replacement | In Stock |
| Marel Industrial Monitor | Description | Inventory status |
FAQ:
Question:How long does this unit's backlight last?
Answer:This Marel RT220 Controller backlight has an average lifespan of 100,000 hours
Question: What is the Marel RT220 Controller Terminal Keypad price?
Answer: Submit a fast quote, send VICPAS an email for best price.
Question:What type of input does the Marel RT220 Controller have?
Answer:The Marel RT220 Controller User-friendly graphical interface. Touch-sensitive and IP69 water-resistant.
Question: Is the internal backlight of the display replaceable?
Answer:Yes, the Marel RT220 Controller has a replaceable internal backlight. 

Common misspellings: 
Marel RT20
Mael RT220
Marel TR220
Marel RT22o
Marel RT2220
Do you want to quickly know the product quotation you need?
Fast Quote
Worldwide Shipping
12 Months Warranty
Customize Service