6FC5203-0AF08-0AB0 Siemens TP015A Membrane Keyboard and Touch Panel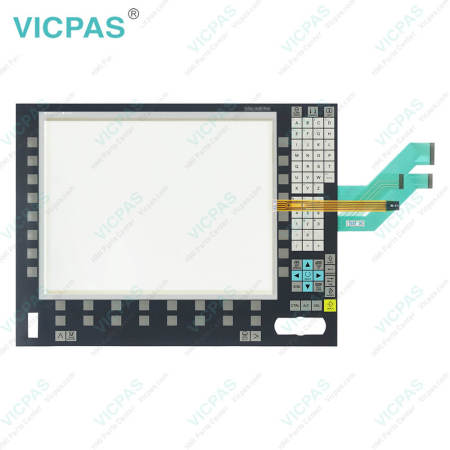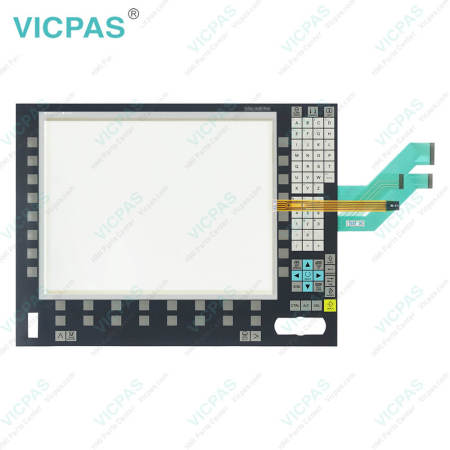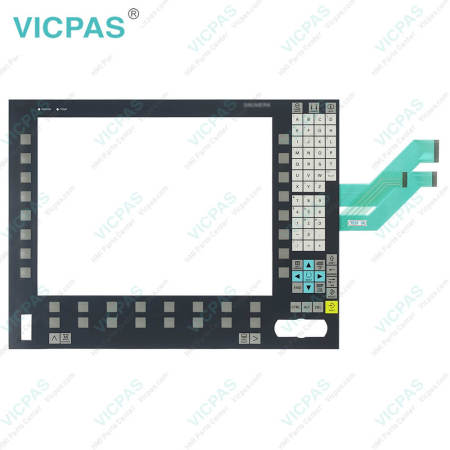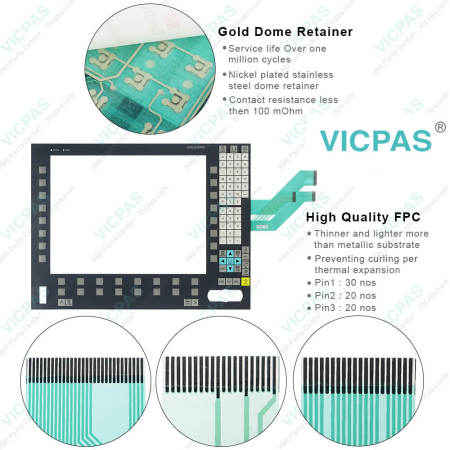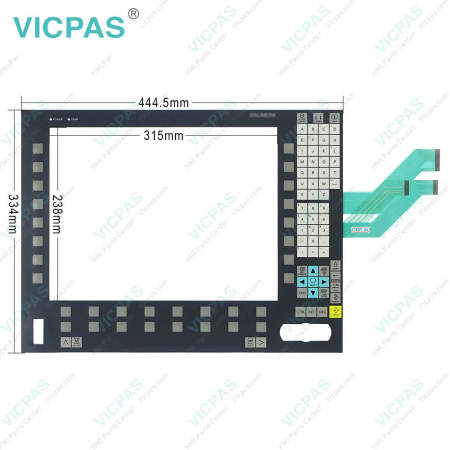 | | |
| --- | --- |
| Categories | SINUMERIK Operator Panel |
| Brand | VICPAS |
| Model | 6FC5203-0AF08-0AB0 |
| Brand | Siemens |
| Warranty | 6 Months |
| Product Line | Siemens TP015A Operator Panel |
| Supply | Sinumer HMI TP015A Membrane Keyboard Plastic Case |
| size | 15 inch |
| Terms of Payment | Western Union, MoneyGram, T/T, Paypal, PayPal, Credit Card |
| Update Time | Dec 7,2023 |
6FC5203-0AF08-0AB0 Siemens SINUMERIK HMI TP015A OPERATOR PANEL Operator Keyboard, Touch Digitizer Glass and Plastic Case Housing Repair Replacement
Order each part separately is available

Keyboard and display of Siemens 6FC5203-0AF08-0AB0 Touch Screen Film Membrane Keypad Switch
Several keys and keypads are installed on the operator panel front:
• The alphabetic key group of 6FC5 203-0AF08-0AB0 contains the letters A-Z and the space character for entering text.
• The numeric key group contains the digits 0-9, the "-""+""=characters, the slash "/" and the decimal point for entering numeric characters and operators.
• The cursor key group is used to navigate on the screen.
• The control key group of 6FC52030AF080AB0 Operator Panel Keypad HMI Touch Glass includes special functions.
• The mouse comprises the actuation field (corresponds to the function of a tracker ball) and two mouse keys for navigation.
• The area switchover shows the area menu.
• The etc.key allows for an expansion of the horizontal softkey bar in the same menu.
• The softkeys of Siemens 6FC5203-0AF08-0AB0 Touch Digitizer Glass Membrane Keyboard call up functions that are available on screen via a menu bar.
• The machine area key switches directly into the "Machine"operating area.
• The recall key jumps back to the superordinate menu. One window is closed.
• The key symbols used on the 6FC5 203-0AF08-0AB0 Keypad Membrane HMI Panel Glass operator panel front appear below along with the corresponding function keys on the PC keyboard.

Screen saver of 6FC52030AF080AB0 Keyboard Membrane Touchscreen
If a screen with high contrast is displayed unchanged for longer than 1 hour, the screensaver of 6FC5203-0AF08-0AB0 Touch Screen Display Terminal Keypad must be activated (screen switched dark)to protect the TFT display from "burn-in" of the last displayed screen.
Specifications:
The table below describes the parameters of the 6FC5203-0AF08-0AB0 Siemens TP015A HMI Parts.
| | |
| --- | --- |
| Attachment: | Tension Jacks |
| Resolution: | 1024 x 768 Pixels |
| Flat Screen: | 15'' TFT |
| Warranty: | 6-Months Warranty |
| Product Line: | Siemens TP015A |
| | |
| --- | --- |
| Mounting Depth: | Slight |
| Part Number: | 6FC52030AF080AB0 |
| Input Voltage: | DC 5 V |
| Design as Touch Screen: | Yes |
| Design of Display: | TFT Display |
Related Simatic TP015A Part No. :
Siemens TP015A series HMI Manuals PDF Download:
FAQ:
Question: What are the individual parts for the TP015A 6FC5203-0AF08-0AB0?
Answer: Operator panel front, backlight with backlight inverter, display support with keyboard controller (rear side), LCD unit, cap for the USB port and tension jacks.
Question: How to assembling an TP015A 6FC5 203-0AF08-0AB0 and a PCU?
Answer: When combining an TP015A 6FC52030AF080AB0 and PCU, it is advisable to assemble them prior to installation in an assembly panel.
Question: How can I cool the machine of 6FC52030AF080AB0?
Answer: You can cool the machine of 6FC5 203-0AF08-0AB0 by natural convection.
Common misspellings: 
FC5203-0AF08-0AB0
6FC203-0AF08-0AB0
6FC5203-0AF08-0AB
6FC5203-0AF08-00AB0
6FC5203-0AF08-A0B0
Do you want to quickly know the product quotation you need?
Fast Quote
Worldwide Shipping
12 Months Warranty
Customize Service