6FC5203-0AF08-1AB0 Siemens TP015AT Touchscreen and Terminal Keypad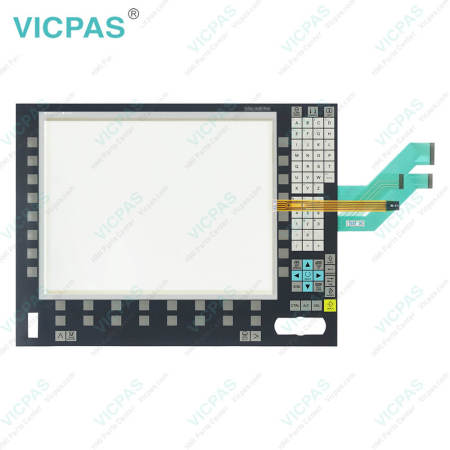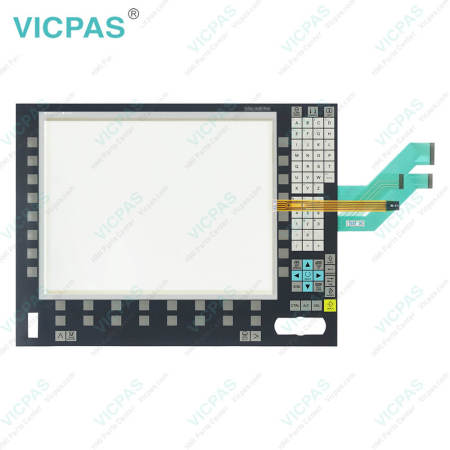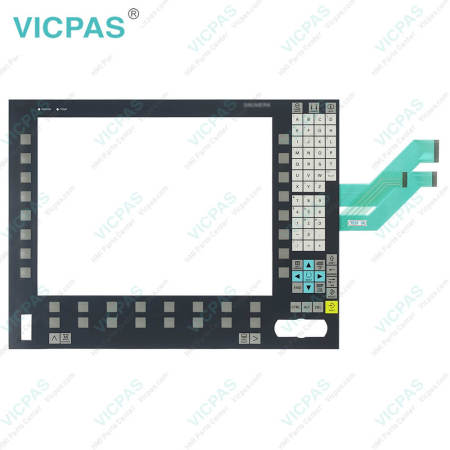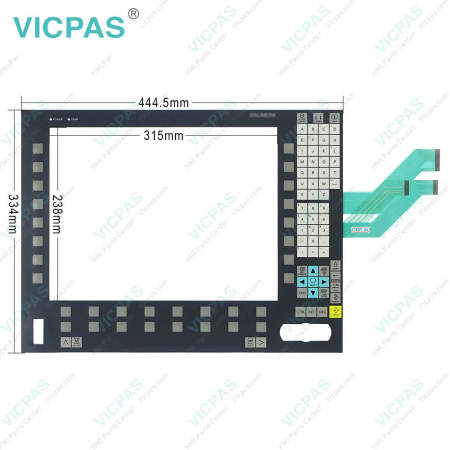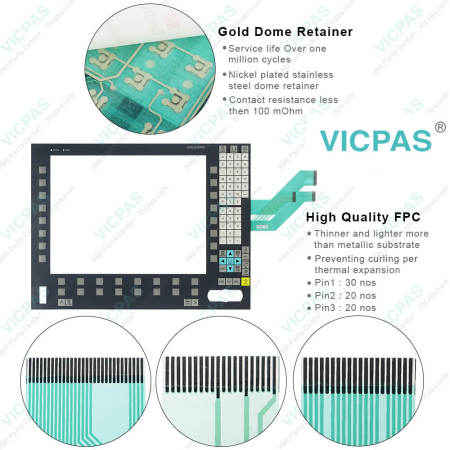 | | |
| --- | --- |
| Categories | SINUMERIK Operator Panel |
| Brand | VICPAS |
| Model | 6FC5203-0AF08-1AB0 |
| Brand | Siemens |
| Warranty | 6 Months |
| Product Line | Siemens TP015AT Operator Panel |
| Supply | Sinumer HMI TP015AT Membrane Keyboard Plastic Case |
| size | 15 inch |
| Terms of Payment | Western Union, MoneyGram, T/T, Paypal, PayPal, Credit Card |
| Update Time | Dec 7,2023 |
6FC5203-0AF08-1AB0 Siemens SINUMERIK HMI TP015AT OPERATOR PANEL HMI Touch Screen, Keyboard Membrane and HMI Case Shell Repair Replacement
Order each part separately is available

Keyboard and display of 6FC5203-0AF08-1AB0 Membrane Switch Touch Screen Monitor
Several keys and key pads are installed on the 6FC5 203-0AF08-1AB0 operator panel front:
• The alphabetic key group of 6FC52030AF081AB0 Touch Screen Display Operator Keyboard contains the letters A-Z and the space character for entering text.
• The numeric key group Membrane Keypad Switch Touch Screen Glass contains the digits 0-9, the "-""+""="characters, the slash "/" and the decimal point for entering numeric characters and operators.
• The cursor key group is used to navigate on the screen.
• The control key group includes special functions.
• The mouse of 6FC52030AF081AB0 Touch Digitizer Glass Operator Panel Keypad comprises the actuation field (corresponds to the function of a tracker ball) and two mouse keys for navigation.
• The area switchover shows the area menu.
• The etc.key allows for an expansion of the horizontal softkey bar in the same menu.
• The softkeys of 6FC5203-0AF08-1AB0 call up functions that are available on screen via a menu bar.
• The machine area key switches directly into the "Machine"operating area.
• The recall key jumps back to the superordinate menu.One window is closed.
• The key symbols of 6FC5 203-0AF08-1AB0 Touch Membrane Terminal Keypad used on the operator panel front appear below along with the corresponding function keys on the PC keyboard.
Screen saver of 6FC52030AF081AB0 HMI Panel Glass Membrane Keypad
If a screen with high contrast is displayed unchanged for longer than 1 hour, the screensaver of 6FC5203-0AF08-1AB0 must be activated (screen switched dark) to protect the TFT display from "burn-in" of the last displayed screen.
Specifications:
The table below describes the parameters of the 6FC5203-0AF08-1AB0 Siemens TP015AT HMI Parts.
| | |
| --- | --- |
| Resolution: | 1024 x 768 Pixels |
| M3 Screws: | 0.8 Nm |
| M4 Screws: | 1.8 Nm |
| Warranty: | 6-Months Warranty |
| Product Line: | Siemens TP015AT |
| | |
| --- | --- |
| Mounting Depth: | 42 mm |
| Part Number: | 6FC52030AF081AB0 |
| Size: | 15'' |
| Protection: | IP 65 |
| Design of Display: | TFT Display |
Related Simatic TP015AT Part No. :
Siemens TP015AT series HMI Manuals PDF Download:
FAQ:
Question: What are the individual parts for the TP 015AT 6FC5203-0AF08-1AB0 operator panel front?
Answer: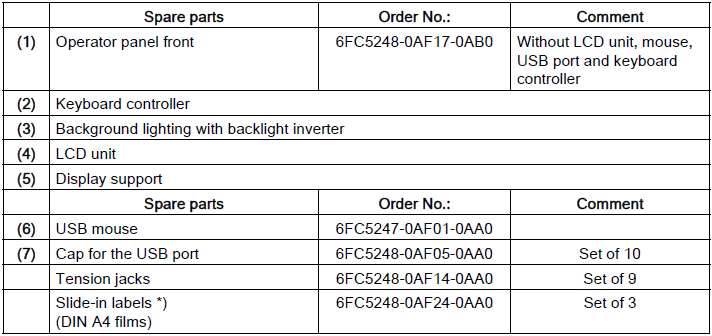 Question: What is the storage environment of TP015AT 6FC52030AF081AB0?
Answer: The supply air of 6FC5 203-0AF08-1AB0 is without caustic gases, dusts and oils.
Common misspellings: 
FC5203-0AF08-1AB0
6FC203-0AF08-1AB0
6FC5203-0AF8-1AB0
6FC5203-0AF08-11AB0
6FC5203-0AF081-AB0
Do you want to quickly know the product quotation you need?
Fast Quote
Worldwide Shipping
12 Months Warranty
Customize Service