FUJI UG330H-SS4 Touch Screen Panel Plastic Case Cover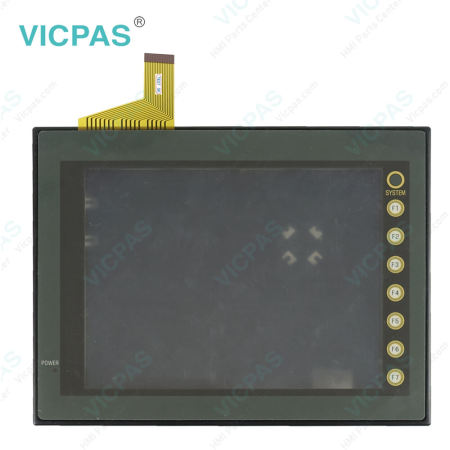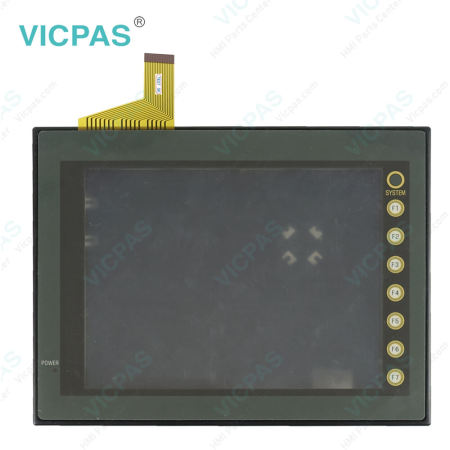 | | |
| --- | --- |
| Categories | Fuji UG Series |
| Brand | VICPAS |
| Model | UG330H-SS4 |
| Warranty | 365 Days |
| Brand | FUJI |
| Product Line | UG Series |
| Supply | UG330H-SS4 Touch Screen Glass Repair |
| Size | 8 inch |
| model | UG330H-SS4 |
| Parts | Touchscreen Panel Protective Film Plastic Case |
| Terms of Payment | Western Union, MoneyGram, T/T, Paypal, PayPal, Credit Card |
| Download DOC | |
| Update Time | March 21,2023 |
FUJI UG330H-SS4 Touch Screen Panel, Protective Film, Plastic Case Cover and LCD Display Repair Replacement
Order each part separately is available


10BASE-T for Ethernet Connection (Standard with UG30 (high-performance type)) Compliant with IEEE802.3 Baud rate: 10 Mbps
Cables: 100 Ω unshielded twist-pair,
Category 5, maximum length = 100 m
UG330H-SS4 touchscreen TFT color, 800 × 600 dots, standard, DC power supply, Compliant with CE/UL/cUL
Serial Interface for PLC Connection (D-sub 25-pin, female)
RS-232C, RS-422/485, Asynchronous type, Data length: 7, 8 bits, Parity: even, odd, none, Stop bit: 1, 2 bits; Baud rate: 4800, 9600, 19200, 38400, 57600, 76800, 115 kbps

Printer Interface for Printer Connection
Compliant with Centronics, half-pitch 20-pin NEC: PR201
EPSON: ESC/P-J84, ESC/P super function, ESC/P24-J84
CBM292/293 printer *1, HP PCL Level 3; Barcode printer MR400
CF Card Interface Compliant with CompactFlashTM

Serial Interface 1, 2 for Screen Data Transfer/External Connection (Modular jack, 8-pin)
RS-232C, RS-422/485 (2-wire connection)
UG00P-MR, Barcode, UG00P-U2, Multi-link 2,
Temperature control network/PLC2Way, UG-link, etc.


VICPAS supply FUJI UG330H-SS4 Touchscreen Panel, Front Overlay, Plastic Shell and LCD display swith. All of them with VICPAS 365 days warranty and support Urgent Worldwide Shipping.
Specifications:
The table below describes the parameters of the FUJI UG330H-SS4 HMI Parts.
| | |
| --- | --- |
| Part Number : | UG330H-SS4 |
| Display Size: | 8 inches |
| Display Color | Amber |
| Warranty: | 365 days Warranty |
| Product Line: | UG Series |
| | |
| --- | --- |
| Input Type: | Touchscreen Glass |
| Inrush current: | 25A, 0.7ms |
| Communication: | Ethernet and RS-232 |
| Communication: | ControlNet |
| Average backlight life | Approx. 40,000h |
Related FUJI UG330H Series Flat Panel Part No. :
| | | |
| --- | --- | --- |
| FUJI UG330H HMI | Description | Inventory status |
| UG330H-VS4 | FUJI UG330H Touch Screen Panel Glass Overlay Plastic Case | In Stock |
| UG330H-VH4 | FUJI UG330H Touch Panel Glass Front Overlay Housing | Available Now |
| UG330H-SS4 | FUJI UG330H Touchscreen Protective Film Plastic case | In Stock |
| FUJI UG330H | Description | Inventory status |
FUJI UG Series Manuals PDF Download:
FAQ:
Question: What is the tip of mounting and dismounting the UG330H-SS4 CF Card?
Answer:
1. The CF card interface is provided on the side of the unit.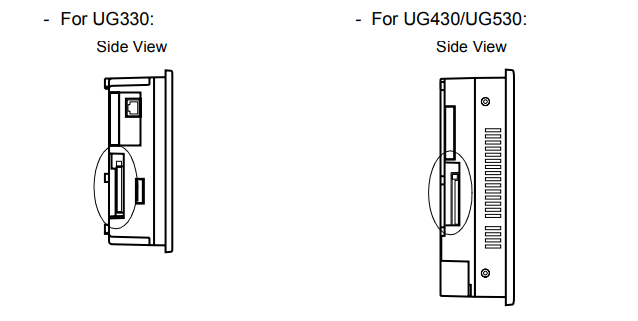 2. Insert the card securely into the interface with the card backside outwards viewed from the rear of the unit as shown below.



3. To remove the card, press the eject button. The card pops out.

Question: What should we note when handling the UG330H-SS4 CF Card?
Answer:
1. Do not insert or remove the CF card during access. Doing so may destroy data on the CF card. The CF card can be inserted or removed safely when the Main Menu screen is displayed. However, if the [Card Menu] switch is pressed on the Main Menu screen and the CF card operation screen is displayed, it is not possible to insert or remove the CF card. Before mounting or removing the CF card, be sure to check that the CF card is not being accessed.
2. Do not turn the power off or on during access to the CF card.
3. Make a backup copy of the CF card at regular intervals.
4. If a disk error occurs and data read/write operation is disabled, perform a scan disk on Windows and try to restore the disk. If not restored, initialize the CF card. (For information on scan disk and Windows operations, refer to the manual for Windows.)
5. The number of writing times per CF card is limited (approx. 300,000 times).Consequently, frequent writing at short intervals may shorten service life of the CF card. To use the CF card for saving sampling data, check the setting for sampling time. Also, avoid repeated writing using a CYCLE macro command.
Question: What is the FUJI UG330H-SS4 Repair Kit price?
Answer:Submit a fast quote, send VICPAS an email for best price.
Common misspellings: 
UG330HSS4
UG330H-S4
G330H-SS4
UG30H-SS4
UG33H-SS4
UG330-SS4
U330H-SS4
UG30H-SS4

Do you want to quickly know the product quotation you need?
Fast Quote
Worldwide Shipping
12 Months Warranty
Customize Service