TT15340A10F S4150C18P4Z3AD20C7E50075 Touch Panel Glass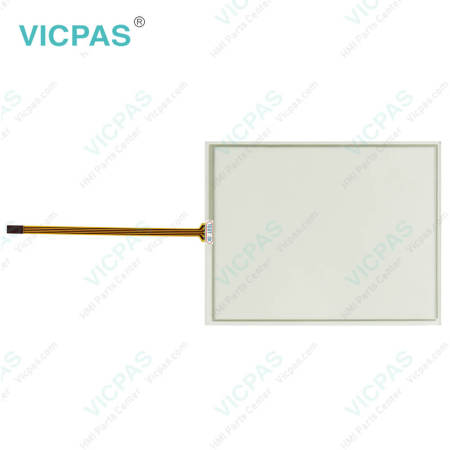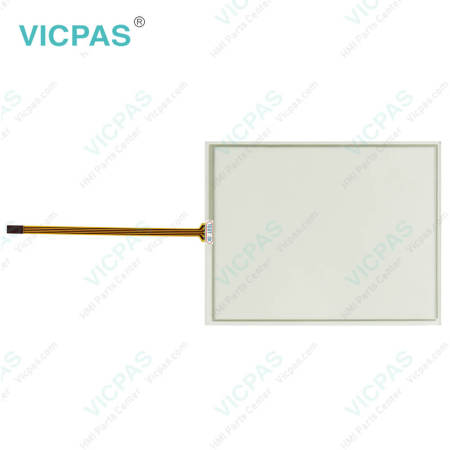 | | |
| --- | --- |
| Categories | TTI Touch Panel |
| Brand | VICPAS |
| Model | TT15340A10F S4150C18P4Z3AD20C7E50075 |
| Warranty | 365 Days |
| Shipping | 2-4 workdays |
| Brand | TTI Touch Screen |
| Touch screen panel type | Resistance touch screen |
| Display Size | 15 inch |
| Supply Parts | TTI Touchscreen Panel |
| Part Number | TT15340A10F S4150C18P4Z3AD20C7E50075 |
| FOB port | Guangzhou, Shenzhen, Hongkong |
| Terms of Payment | Western Union, MoneyGram, T/T, Paypal, PayPal, T/T ,Credit Card, Western Union |
| Download DOC | |
| Update Time | Dec 8,2023 |
TT15340A10F S4150C18P4Z3AD20C7E50075 Touch Membrane HMI Repair Replacement

Since TT15340A10F S4150C18P4Z3AD20C7E50075 touch panel is consist of Glass, pls. be careful your hand and other part from injury at handling. You must wear gloves at handling. Do not lift TT15340A10F S4150C18P4Z3AD20C7E50075 Touch Panel by cable (FPC). Do not add any stress only film face. (Ex. Don't transfer the panel by film face with vacuum). Do not put a heavy shock or stress on TT15340A10F S4150C18P4Z3AD20C7E50075 touch panel. Pls. use dry cloth or soft cloth with neutral detergent (after wring dry) or one with ethanol at cleaning. Do not pile TT15340A10F S4150C18P4Z3AD20C7E50075 Touch Glass. Do not bend a cable of TT15340A10F S4150C18P4Z3AD20C7E50075 Panel Glass for prevent happen to line cut failure. Do not put heavy goods on TT15340A10F S4150C18P4Z3AD20C7E50075 Touch Screen Panel. Do not use any organic solvent, acid or alkali solution.
Specifications:
The table below describes the parameters of the TT15340A10F S4150C18P4Z3AD20C7E50075 Touch Screen HMI Part.
| | |
| --- | --- |
| Touch Size: | 15 inch |
| Tail Options: | FPC tail |
| Response time: | ≦ 30ms |
| Operating Humidity: | 20% to 85% RH |
| Storage Humidity: | 10% to 90% RH |
| | |
| --- | --- |
| Product Line: | TTI Touch Panel |
| Number of Touches: | Single |
| Warranty: | 1-Year Warranty |
| Operating Temperature (*): | -5˚C to 60˚C |
| Storage Temperature: | -20˚C to 70˚C |
Related TTI Touch Screen HMI Part No. :
FAQ:
Question: How to test TT15340A10F S4150C18P4Z3AD20C7E50075 Touch Screen Panel Glass?
Answer:
Linearity Condition
Step 1: short RT and RL (or short RL and LL).
Step 2: apply voltage DC 5V.
Step 3: short LT and LL (or short RT and LT).
Step 4: apply grounding.
Step 5: draw points along LX and LY at 5.0mm intervals within pattern area and detect the voltage at SG.
Step 6: measure the voltage differences between RT and LT (or RT and RL)


Common misspellings: 
TT15340A10F S4150C18P4Z3AD20C750075
TT5340A10F S4150C18P4Z3AD20C7E50075
TT15340A10F S4150C81P4Z3AD20C7E50075
TTl5340A10F S4150C18P4Z3AD20C7E50075
TT15340A10F S4150C18P4Z3AD20C7E500T5
TT15340A100F S4150C18P4Z3AD20C7E50075
TT15340A10F S4150C18PP4Z3AD20C7E50075
Do you want to quickly know the product quotation you need?
Fast Quote
Worldwide Shipping
12 Months Warranty
Customize Service