TT21360A10 FS6F14901AA064C030041 TTI Touch Screen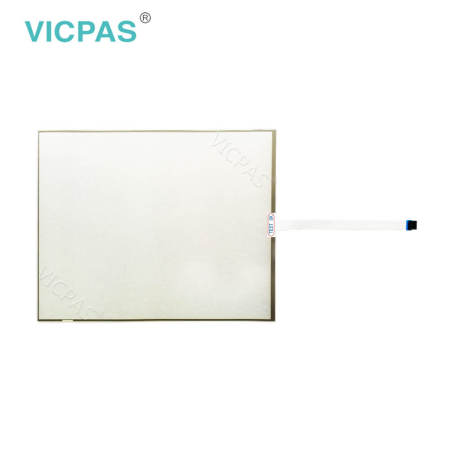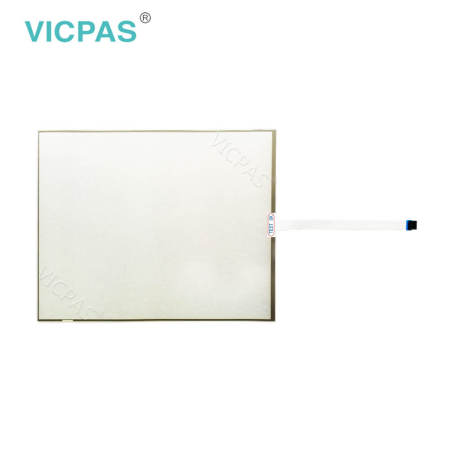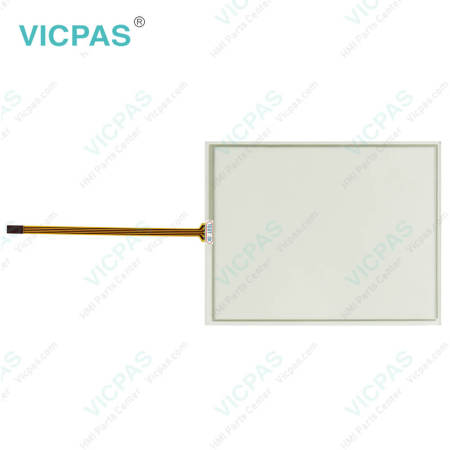 | | |
| --- | --- |
| Categories | TTI Touch Panel |
| Brand | VICPAS |
| Model | TT21360A10 FS6F14901AA064C030041 |
| Warranty | 365 Days |
| Shipping | 2-4 workdays |
| Brand | TTI Touch Screen |
| Touch screen panel type | Resistance touch screen |
| Supply Parts | TTI Touchscreen Panel Glass HMI Spare Part |
| Part Number | TT21360A10 FS6F14901AA064C030041 |
| FOB port | Guangzhou, Shenzhen, Hongkong |
| Terms of Payment | Western Union, MoneyGram, T/T, Paypal, PayPal, T/T ,Credit Card, Western Union |
| Download DOC | |
| Update Time | Dec 8,2023 |
TT21360A10 FS6F14901AA064C030041 Touch Screen Glass Repair Replacement

TT21360A10 FS6F14901AA064C030041 Touch panels are made of glass, so care must be taken in handling them. Do not stress, pile, bend, lift by the cable or put any stress on the film, for example moving by film face vacuum. In order to clean wring dry a cloth which has been emersed in a natural detergent. DO NOT use any organic solvent, acid or alkali solution. Watch the edge of the TT21360A10 FS6F14901AA064C030041 panel when cleaning, again for safety reasons.
The enclosure support to fix the TT21360A10 FS6F14901AA064C030041 touch panel must be over 1.0mm I width and must be outside the view (Transparent area). Also ensure that the enclosure does not cause miss input by touching the view area. The enclosure edge must be between the View area and the guaranteed active area. Ensure space is allocated for the diodes, and we recommend that the material to fix the panel and enclosure is elastic. Special design would be required to stop water ingress. The corners of the TT21360A10 FS6F14901AA064C030041 touch screen panel glass are conductive so do not touch any metal parts after mounting.
Specifications:
The table below describes the parameters of the TT21360A10 FS6F14901AA064C030041 Touch Screen.
| | |
| --- | --- |
| Product Line: | TTI Touch Panel |
| Warranty: | 1-Year Warranty |
| Number of Touches: | Single |
| Operating Temperature (*): | -5˚C to 60˚C |
| Storage Temperature: | -20˚C to 70˚C |
| | |
| --- | --- |
| Touch Size: | 3.9~19 inch |
| Response time: | ≦ 30ms |
| Operating Humidity: | 20% to 85% RH |
| Tail Options: | FPC tail |
| Storage Humidity: | 10% to 90% RH |
Related TTI Touch Screen HMI Part No. :
FAQ:
Question: What is the warranty of the TT21360A10 FS6F14901AA064C030041 HMI Panel Glass?
Answer:
(1) Products warranty
TT21360A10 FS6F14901AA064C030041 Touch Digitizer Glass comes with a 1-year guaranty. VICPAS guaranty provides for repair and replacement without any charge during this period. VICPAS reserves the right in its sole discretion to determine the defects received and will take responsibility if there is any defect or damages.
The limited warranty does not cover the following situations:
Notice: VICPAS is not responsible for the following situation:
1. Damages caused by improper handling from clients, including shipping, installation and integration.
2. Damages caused by either natural or human factors after receiving the products.
3. Damage caused by self-repairs, modifications or disassembling of the product.
4. Damage caused by user error, failing to follow normal operation procedures or using paper tools.
(2) Appearance warranty
1. Cosmetic defects should be reported to VICPAS within 6 months after delivery. Should there be any discrepancy, VICPAS is to perform inspection, upon product return, based on the mutually recognized specifications and determine which party is accountable.
2. Cosmetic defects caused by improper handling from clients will not be covered under standard warranty.

Common misspellings: 
TT21360A10 FS6F14901AA64C030041
TT2360A10 FS6F14901AA064C030041
TT21360A10 FS6F14901AA064C030014
TT21360A1O FS6F14901AA064C030041
TTZ1360A10 FS6F14901AA064C030041
TT21360A110 FS6F14901AA064C030041
TT21360A10 FS6F14901AA064C0030041
Do you want to quickly know the product quotation you need?
Fast Quote
Worldwide Shipping
12 Months Warranty
Customize Service